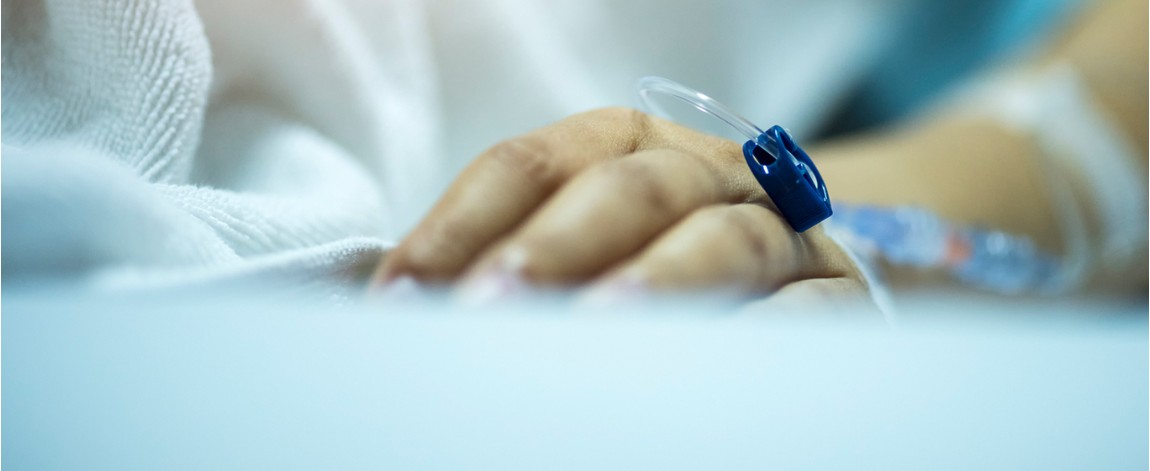 Hospitalisation, Critical Illness or A Cancer Plan:
Which One Is Right For Me?
Medical protection has no longer become an option but a necessity. In Malaysia, medical inflation has been estimated to increase to about 10% to 15% annually, based on statistics from the past 15 years.
That number is projected to hit 13% in 2019, according to a report by Willis Towers Watson, a leading global advisory.
With the constant rise of healthcare costs, adequate financial protection is needed in order to protect you in the event you are faced with unexpected health predicaments or the sudden onset of critical illness.
Wait, why do all these numbers matter?
To be medically protected is crucial for various reasons. You might think that the medical insurance provided by your employer is good enough but remember that it's only while you're still with the company. In addition, the coverage your company provides may also be insufficient, which means you may have to fork out additional money to cover expenses that exceed the coverage limit.
Once you leave the company, you're leaving yourself and your family vulnerable to unexpected medical expenses.
Getting medical insurance is not only about being able to pay medical and hospitalisation bills, but also being able to afford follow up treatments, medicines, and caretaker costs. In the event that your illness is something grave, it also serves as an income replacement in the case that you're no longer able to work.
Okay, but where do I start?
There is a wide choice of medical plans out there – and you might feel overwhelmed with all the choices. Choosing the right type of plan that can cater to your needs will help you out in a time of need. Each type of plan will have distinct differences providing different types of coverage.
Do you want just a basic medical plan, are you looking for something more comprehensive because you don't like to leave it all to chance? Or perhaps your biggest worry at this point of life is being prone to critical illness or cancer.
While this chart directs you to only one plan, it's important to note that your health and medical needs may require you to sign up for multiple plans – because each plan caters to different needs.
First, let's look at the differences between the three types of medical protection that are available – hospitalisation and surgical, critical illness, and cancer-specific.
Something basic: Hospitalisation and surgical
Whether you're familiar with medical insurance plans or not, you probably know how this plan works. Let's just say you get hospitalised or need to undergo surgery, and the entire cost amounts to about RM10,000. This plan will help to pay for hospitalisation and surgical expenses – so you don't have to worry about where you're going to fork out all that money from.
However, it is important to note that when you choose a basic medical plan, it may only cover a set of specific hospitalisation reasons and covers surgical expenses up to specified limits.
A medical insurance solution like PRUMy Medical Plus is perfect to get you started. It can financially prepare you for your medical needs and be there for you when you get hospitalised.
You will need to be aware of the maximum coverage your medical plan provides, otherwise known as limits. There are two types of limit i.e. annual and lifetime. Annual limit means there is a cap on the benefits that your insurance company will pay in a year. Once you have reached that limit, you have to bear the rest of the costs for that year. Lifetime limit means the cap on the benefits you will receive during the entire period that you're attached in a medical plan.
Under PRUMy Medical Plus, you can choose from its three unique available plans – PRUValue Med, PRUMillion Med, and PRUHealth that will give different levels of coverage and benefits. Here's an overview of each plan:
| | | |
| --- | --- | --- |
| PRUValue Med | PRUMillion Med | PRUHealth |
| No annual limit, subject to Med Value Point | High annual limit of up to RM1.98 million | Annual limit of up to RM150,000 |
| No lifetime limit, subject to Med Value Point | No lifetime limit | Lifetime limit of up to RM1.56 million |

PRUValue Med is the first medical plan in Malaysia with no annual and lifetime limits to provide you with continuous coverage. In the event that the total eligible claims paid exceeds the initial Med Value Point plus any accumulated Med Value Point Bonus, Prudential will still pay 80% of the total eligible benefit cost.
PRUMillion Med is designed to provide a high annual limit above RM1 million a year which gives you holistic coverage while enjoying great value. It also has no lifetime limit.
Want a medical plan that doesn't only pay for your hospital bills, but also rewards you as a customer with a yearly bonus? Aside from an annual limit up to RM150,000 and lifetime limit up to RM1.56million, PRUHealth rewards you when no claims are paid under this plan for the previous year.
Something more extensive: Critical illness rider – expansion of basic medical coverage
If you take a look at the top ten causes of death in Malaysia, nine out of the 10 reasons is due to critical illnesses. This is not to paint a dark picture here, but to look at actual numbers and the reality.
Critical illness is a life-threatening condition. Any serious illness that you think of – off the top of your head, such as cancer, heart attack, stroke, kidney failure, is a critical illness. It requires an exorbitant amount of money for treatment and recovery.
Critical illness does not discriminate and can affect anyone at any stage of their lives. So if you're looking for a medical protection plan that is beyond basic protection and a bit more thorough, a critical illness plan may be the right one for you.
While a hospitalisation insurance plan helps to foot medical bills, a critical illness cover would shield your finances from any major illnesses. Which is why it's good to have additional critical illness coverage on top of your basic medical plan.
What does the critical illness plan do for you?
Let's look at how it works. In the event you are diagnosed with a certain critical illness, this plan will pay you a lump sum in advance. Which means the money goes to you instead of the hospital. You can decide what you want to use the money for; medical bills, caretaker costs, supplement family income – or anything else that is not already covered in your medical plan.
In this case, Prudential offers a rider, Crisis Care that can be added to PRUMy Medical Plus solution. Crisis Care provides coverage for 43 types of critical illnesses as specified in the plan.
Something specific: Cancer Protection
Data by Malaysia's Health Ministry revealed that one in four people are expected to develop cancer by the age of 75. Most patients drop out of treatment due to financial constraints.
If your main concern at this point is to protect yourself from the gruelling prospects of cancer, then PRUCancer X is the right choice for you. Even though cancer is a type of critical illness, it's best to get comprehensive protection for cancer alone – as there are various stages to cancer treatment and a different recovery process.
PRUCancer X provides high cancer protection of up to RM2 million – so you can focus on recovery instead of worrying about the money and costly medical bills. In addition to that, it also gives you early stage cancer coverage.
With an affordable premium and easy enrolment process, it's best to consider this cancer protection plan so you can be prepared for anything that comes your way.
Under this plan, you will also be given a lump sum payment, which you can use for reasons as you see fit.
Treating and recovering from critical illness and cancer is not a one-time thing. It can take one years to completely recover, and this will inevitably result in the accumulation of bills. Having the right medical plan that takes care of the bills can help you focus on your recovery, your well-being and your family.
It's best to be prepared against any kind of emergency that life throws at you. Make sure that you're well insured in any situation. Having the right medical insurance will ensure that you have sufficient income replacement to get the medical treatment you need to get your life back on track.
Sources:
https://www.imoney.my/articles/choose-prudential-medical-plan
https://howtofinancemoney.com/2016/11/cost-medical-procedures-2015.html
https://www.willistowerswatson.com/-/media/WTW/PDF/Insights/2018/11/2019-global-medical-trends-survey-report.pdf
https://www.imoney.my/medical-insurance/search
https://www.freemalaysiatoday.com/category/leisure/2018/07/02/top-10-causes-of-death-in-malaysia/