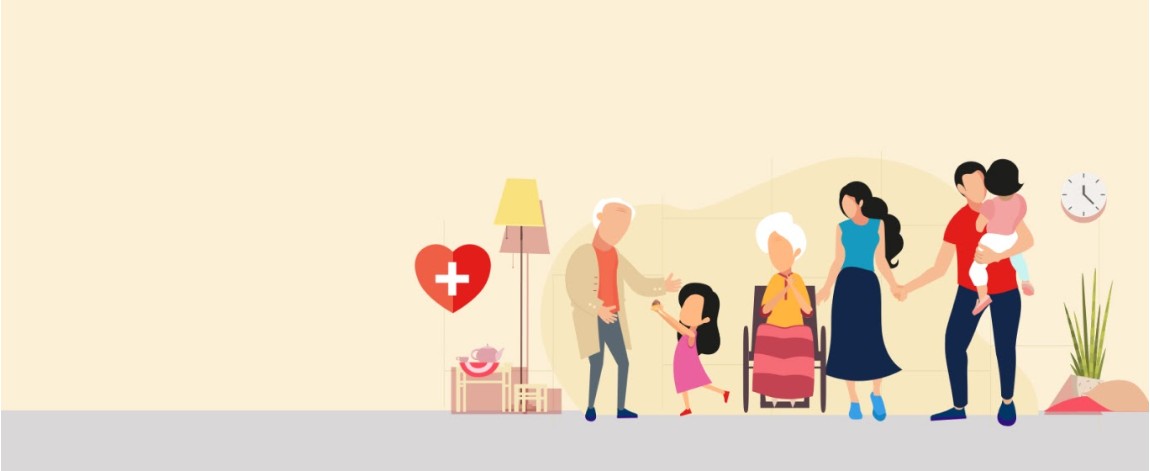 Understanding Life Insurance:
Guide to The Basics of Life Insurance
In this article, we explain term life insurance and its importance, life insurance with critical illness riders and how to choose a suitable plan. Whether you're looking for the best life insurance policy or simply want to learn more about life insurance, this guide is a great place to find affordable life insurance in Malaysia.
How life insurance
works?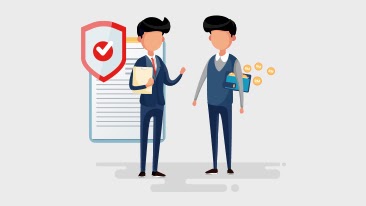 Policyowner pays premium
The policyowner (customer) will make periodic premium payments to the insurance company for their insurance policy based on their plan coverage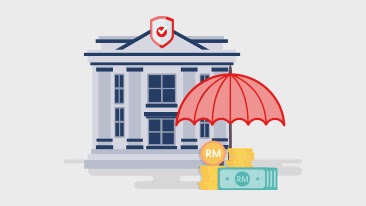 Premiums pooled within the Insurance Fund
The insurance company pools premiums from customers into the Insurance Fund, and uses the Fund to pay for claims.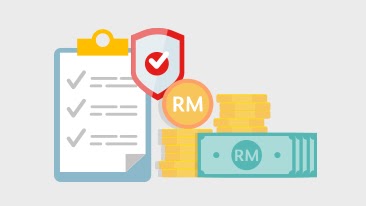 Insurance company pays benefits to policyowners
In the event of a mishap, the insurance company pays out benefit to the customer according to policy contract.
Type of

life insurance plans
Conventional plan

Investment-linked plan

Term

Endowment/Whole Life

Endowment/Whole Life

Needs

Insurance protection for a limited period only and benefit is paid out upon death or Total and Permanent Disability (TPD), whichever is earlier

Combination of protection and savings whereby benefit is paid at the end of a specific period, or upon death or TPD, whichever is earlier

Combination of protection and investment whereby premium is used to buy insurance protection and units in Investment Linked Funds managed by insurance company. The value of your policy will depend on the performance of the Investment Linked Funds

Fund type

Non Participating Life Insurance Fund - Investment risk is borne by insurance company

Participating Life Fund - Investment risk is borne by insurance company & Policyowner, through the sharing in profit in the form of non-guaranteed bonuses to the policy; or

Non Participating Life Insurance Fund - Investment risk is borne by insurance company

Pre-fixed or customer-chosen Investment Linked Funds - Investment risk is borne by Policyowner

Supplementary cover

Commonly known as riders, these are optional benefits to consider for additional protection

Accidental

Critical Illness

Medical & Health

Payor/Waiver Benefits

Subject to availability and eligibility of the offered plan

Additional premiums will be required

Premium & Coverage

*Buying a life insurance policy is a long term commitment. You should satisfy yourself that this policy will best serve your needs and that the premium payable under the policy is an amount that you can afford.

Premium can be guaranteed and non-guaranteed.

Coverage continues as long as premiums are made

If there is any outstanding premium and provided the policy has sufficient cash value, the insurance company will use the cash value to pay for the premiums and interest in default to ensure coverage continues. However, once the cash value is exhausted, the policy will lapse

Premium is allocated to buy units for coverage, while charges are paid by redemption of units

Unallocated premium is used to fund commission and insurance company expenses

Coverage is subject to sufficiency of units for payment of insurance and other charges

Potential upside from underlying Investment Linked Funds

Flexibility for Policyowner in fund selection/switching/top-up (i.e. for voluntary savings/investment)/withdrawal

The benefit will be paid in the event of the insured person's death or TPD (where applicable) during the term of the policy

The benefit will be paid to the insured person when policy matures at the end of the term, or upon death or TPD (where applicable), whichever is earlier

Potential upside for Participating type of policy

For more information on choosing the right insurance plan, please visit www.prudential.com.my or contact our Prudential Wealth Planner/Bank Representative.
Learn more about life insurance in Malaysia in your preferred language:
FAQ
What is life insurance?
Life insurance is a contract between a life insurance company and a policy owner. A life insurance policy guarantees the insurer pays a sum of money to one or more named beneficiaries upon the death of the insured in exchange for premiums paid by the policyholder during their lifetime.
Why is life insurance important?
Life insurance ensures financial continuity by providing financial support for your family after your death. It is a crucial investment as it helps your loved ones with the following expenses:
Alleviating the financial burden on your family

Providing financial security and stability

Assisting with daily expenses

Covering college and university fees for your children

Paying off your house mortgage

Covering funeral expenses

Safeguarding your business, if you own one

Supporting your spouse and family

Enabling you to leave an inheritance
What is life insurance with an investment?
Life insurance with investment is a policy that combines life insurance coverage with an investment component. The policyholder pays premiums, which are invested in stocks, bonds, or other investment vehicles, and grows over time.
Does life insurance cover critical illness?
A critical illness rider can usually be added on to your life insurance policy. In fact, it's a good idea to do so as this rider will cover critical illnesses, such as cancer, heart attack, and stroke. If the policyholder is diagnosed with a covered illness, they receive a lump-sum payment.
How do I choose the best life insurance policy in Malaysia?
There are many life insurance products in the market. To make the right choice for life insurance coverage, evaluating your policy objectives and determining the appropriate policy that meets your requirements is important. In addition, opting for a reputable provider when purchasing life insurance is also advisable. To achieve this, our wealth planner can assist you in identifying your requirements and suggesting the most suitable policy option.
Does EPF provide life insurance?