Invest in Your Child's Future
and Realise Their Dreams
It's never too early to begin investing in your child's future. Start protecting your child and grow their savings even before birth.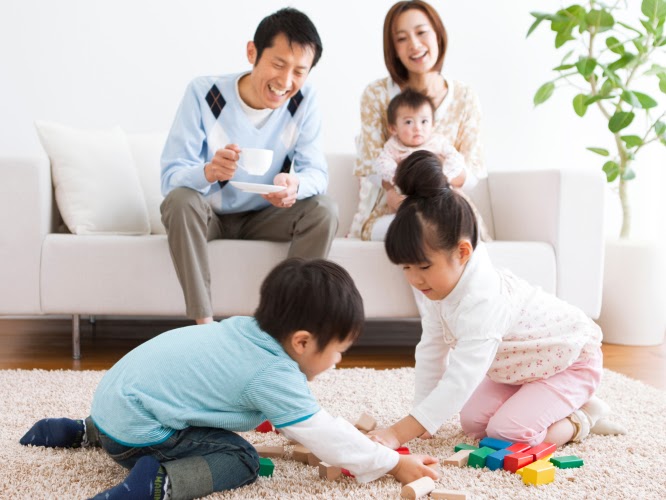 Invest in your child's future even before their birth to help realise their dreams for a better future.
Do you dream of ensuring a safe and secure financial future for your child? You are not alone. Every parent dreams of providing the best future opportunities to their child but only those are successful who work prior for it.
Ensuring a better future for your child requires a great deal of planning and investing in the right opportunities at the right time. You can start planning for your child's financial future from as early as birth to make sure he has the best of everything in life. This is why a comprehensive child plan is required to fulfill your child's dreams when you cannot do so alone.
Getting a child insurance from as early as pregnancy can help you ensure protection for your child. It varies from infant plans to provide protection during pregnancy to a comprehensive one that covers the health and education needs of your child.
Whether you have invested in a child plan or not, you can always find a complete solution with PRUMy Child Plus. It is a comprehensive plan that covers both the infant and child needs for a safe and protected future. It is a customisable plan that brings affordability and flexibility to best suit your child's needs for a better future. Start a journey of rewarding future for your child by contacting us today.
Things to consider
for Child Insurance
A good child insurance planning can help offer your child the best life.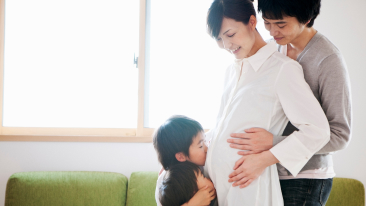 Protection even before birth
Get comprehensive coverage as early as when you discover that you are about to become a mother.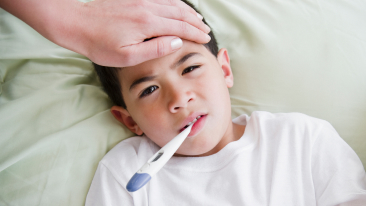 Your child's medical needs as they grow
Make sure that your child is protected at every step of the way, be it at infancy stage or adulthood.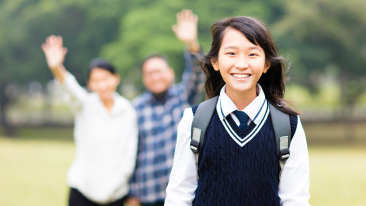 Education planning for your children
Pave the way for a bright future for your child by starting to save for their education fund.
Frequently

Asked Questions
What is child life insurance?
Just like adults, life insurance policy for a child is a written contract with the insurance company where claim amount are paid as per the terms and conditions mentioned (diagnosis of CI, death and many more).
While the child is insured, the policy is in the name of the parent, grandparent or the legal guardian of the child. The policyholder is, therefore, the beneficiary who receives the money in the event of an unfortunate event of the insured child.
Can add-on plans be attached to a child life insurance plan?
An add-on plan is an optional plan that you can include on top of your life insurance. Similarly for a child life insurance plan, add-on plans can be attached to provide additional protection against unforeseen circumstances like disabilities, critical illness, accident, etc.
Why get insurance for a child?
A child insurance offers comprehensive coverage including:
Protection before birth.

Coverage in case of unforeseen events like accidents, disabilities, critical diseases, and other medical needs.

Saving for their education funds.
How do I buy a children's life insurance policy?
Parents or legal guardians of the child can directly contact us or our licensed agents to buy a policy. In some cases, employers may provide group life insurance that includes riders to cover their children.
Which baby insurance is best for your child?
When it comes to a baby insurance plan, PRUMy Child Plus covers infant and child needs for a safe and protected future. It is a comprehensive insurance solution that provides medical insurance, personal accident insurance, child critical illness insurance, investment coverage for unborn baby while ensuring the child will be covered even when he/she has grown up.
Is there any insurance available for infants?
Yes, PRUMy Child Plus will be the right plan for your child. It is a comprehensive plan that offers your unborn child coverage from womb to adulthood.
How do you get a comprehensive insurance plan for a newborn?
PRUMy Child Plus is an insurance solution using PRUWith You as the basic plan that can provide comprehensive protection for you and your unborn baby during pregnancy while ensuring that your child will be covered until he or she has grown up.
Which is the best protection plan for your child?
There are different protection plans available based on your child's health and education needs. PRUMy Child Plus is the best plan that provides a complete solution with protection that begins in the womb and continues until your child grows up.
How much does PRUMy Child Plus plan cost for your child?
It varies depending on the amount of coverage or the type of coverage you choose. The earlier you buy the policy, the lesser premium you will have to pay. Your insurance premium may start from as low as RM50 per month.
How much should you save for your child?
If you are looking to save for your child's future, then it is best to assess the health and education needs of your child. The cost of raising a child varies, depending on one's lifestyle. PRUSaver is an optional add-on that starts as low as RM10 per month.
Is there any child insurance tax relief in Malaysia?
No. While Malaysian government allows tax relief on insurance premiums paid for policyholders and their spouses, but not for children.