Second Medical Opinion
(SMO)
Get a second opinion from a selection of medical specialists.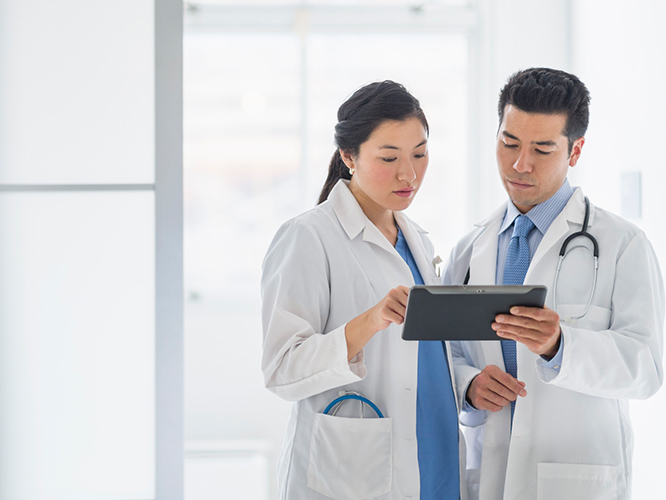 What is

Second Medical Opinion (SMO) / Expert Medical Opinion (EMO)?

Second Medical Opinion / Expert Medical Opinion is a value-added service provided to all Insured Life of Prudential Assurance Malaysia Berhad medical plans on a complimentary basis.

Prudential Assurance Malaysia Berhad has made an arrangement with a third-party service provider to provide second medical opinion services to help you learn more about your medical conditions and make an informed decision on your treatment plans.
Frequently

asked questions
What is SMO / EMO service?
Be in charge of your medical care.
As a patient, you have an important say in who provides your health care and where you receive it. This service aims to maximise the quality of patient care by providing you with the necessary resources to make your most informed decisions. It gives you the information and confidence you need to help you and your physician make the best treatment decisions.
For peace of mind.
Getting a second opinion from other medical specialists can be helpful in evaluating your medical condition from different perspectives.
Medical treatment options.
The medical industry have many treatment and surgical options. Seeking another medical expert's perspective can help in broadening your selection of treatment options.
Get a different perspective.
Medical doctors have different, knowledge, experiences and training. Some physicians are more conservative while others are more aggressive in their treatment approaches. Some patients may want to get a second medical opinion and one that fits their best interests.
Who is entitled to the EMO service?
All Insured Life by PAMB medical plans are entitled to utilise this SMO/EMO service. Any charges for such service will be borne by PAMB.
How much does it cost?
The service is free of charge if you're using the EMO service as part of PRU's value-added services.
Only Life Assured under PRUValue Med and PRUMillion Med can request for additional second medical opinion in the event you are unsatisfied with second medical opinion provided.
What are the key terms and conditions that I should be aware of?
Expert Medical Opinion is a service provided by a third-party service provider (EMA Global) arranged by Prudential Assurance Malaysia Berhad, which is non-contractual in nature and does not form part of the policy. We have the right to terminate this service by providing a 90-day written notice.