Community
Investment
We aim to build financial resilience among underserved families and children in Malaysia.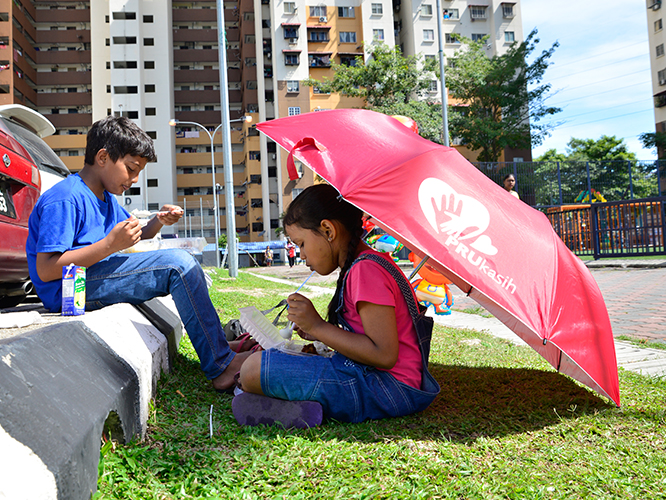 Our Community Investment (CI) programmes represent our commitment to provide focused and practical support to local communities in need.
In step with our Prudence Foundation's mission, we work with non-governmental organisations (NGOs), as well as local and national government agencies to make lasting contributions in three key areas of:
Financial Protection

Financial Education

Disaster Preparedness & Recovery
Our history
We started out in 2011 with PRUKasih, a pilot project to provide financial protection to low-income household communities.
In 2013, a Corporate Responsibility department was formally established dedicated to developing and driving CI initiatives in Malaysia. PRUKasih grew to cover a second community, with RM50 million granted towards its expansion.
Floods in December prompted us towards growth in disaster preparedness and recovery. In conjunction with the regional development of an advocacy programme, we aided flood affected areas through Mercy Malaysia's mobile clinics.

In March 2014, we introduced two financial education programmes, Cha-Ching Live In Malaysia for primary school students and Duit Right for those in secondary. Cha-Ching, impacted 1,095 primary school kids. Following that, we launched the regional Safe Steps Natural Disaster programme focused on disaster preparedness.
Throughout 2015, PRUKasih grew with additional distributors and communities. Karnival Cha-Ching made financial education available to larger groups of children. A financial education programme for adults was also piloted.
During the severe flooding in Pahang, Kelantan and Terengganu, we partnered with social enterprise organisation EPIC Home to build 14 homes in Kelantan's post-flood areas.
In 2016, we developed the Cha-Ching Curriculum which piloted in 10 schools in Malaysia.
PRUKasih grew with the help of a community volunteer model to reach communities lacking NGO presence. The Safe Steps Road Safety module was introduced through school and media activations. We moved to provide disaster relief items directly to Jabatan Kebajikan Masyarakat (JKM) for more efficient distribution to post-flood areas.
Strategy framework
The road to financial resilience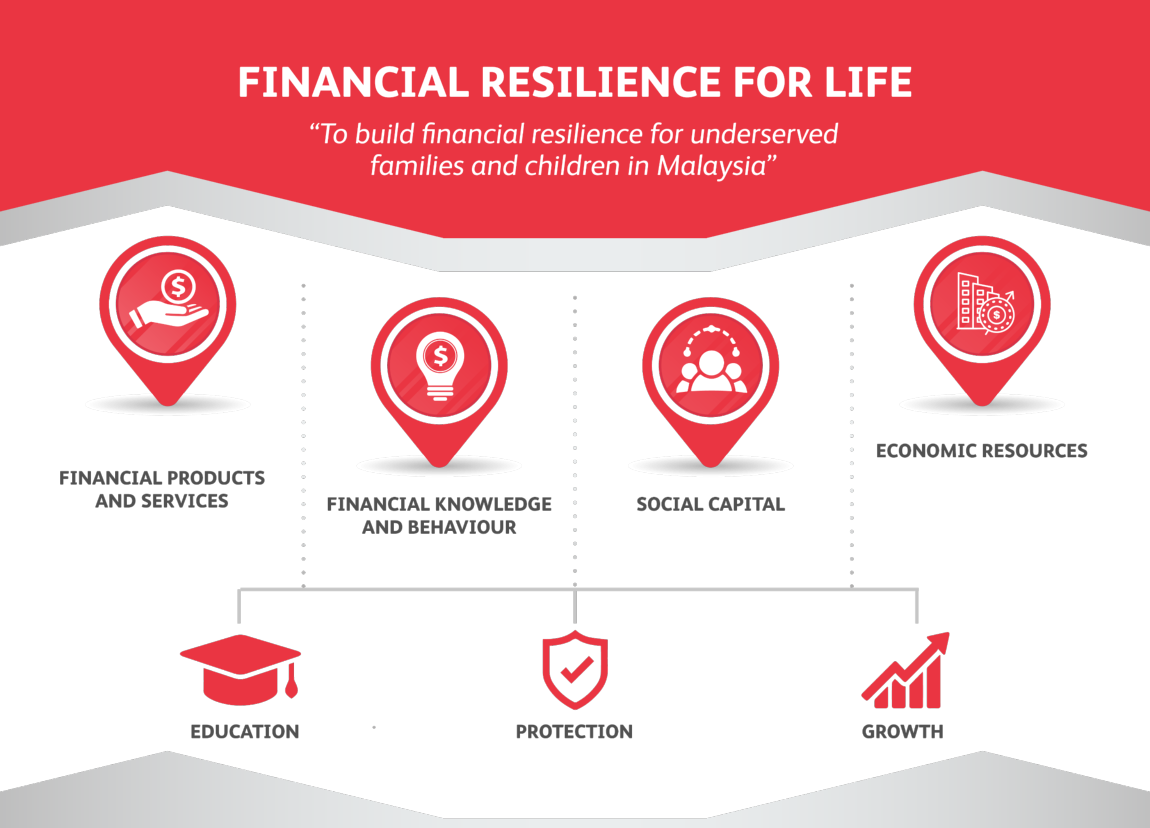 Our strategy framework has been created to drive meaningful and lasting impact.
A key theme moving forward is to develop deeper and more sustainable engagement in schools and communities, ensuring positive impact through measurable results.
Key strategies at a glance
Financial Protection

Focus on increasing penetration and claims rates in existing communities.

Introduce financial education tools to high-penetration communities.

Financial Education

Expand Cha-Ching and Duit Right programmes to more schools.

Develop the Duit Right Curriculum.

Explore development of tertiary financial education curriculum.

Disaster Preparedness

Seek additional tactical partners to spread PSAs to a wider audience.

Capture more data on the viewership and response to PSAs.

Collaborations

Support the development of FINCO's Flagship Programmes.

Support the MCII backbone in streamlining programmes and showing impact of the collective.

Volunteers

Increase the number of Champions and Ambassadors.

Encourage more #MYPRUVOLUNTEER stories to be shared.

Donations

Develop application review systems.

Focus on tracking and reporting on the impact of donations.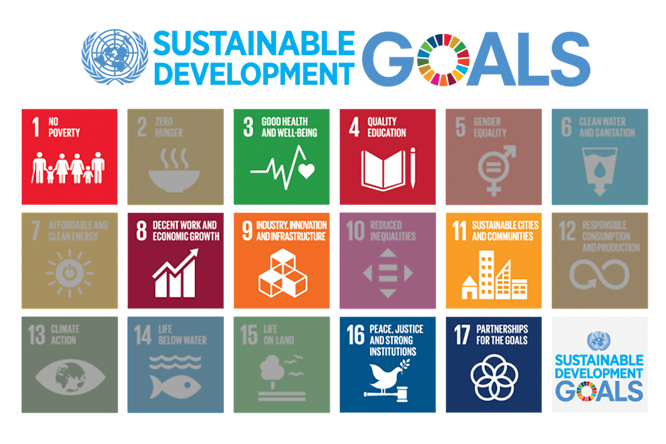 United Nations
Sustainable Development Goals
All community investment programmes are aligned to the highlighted United Nations Sustainable Development Goals (UN SDGs).
Learn more
Volunteering
Leading by example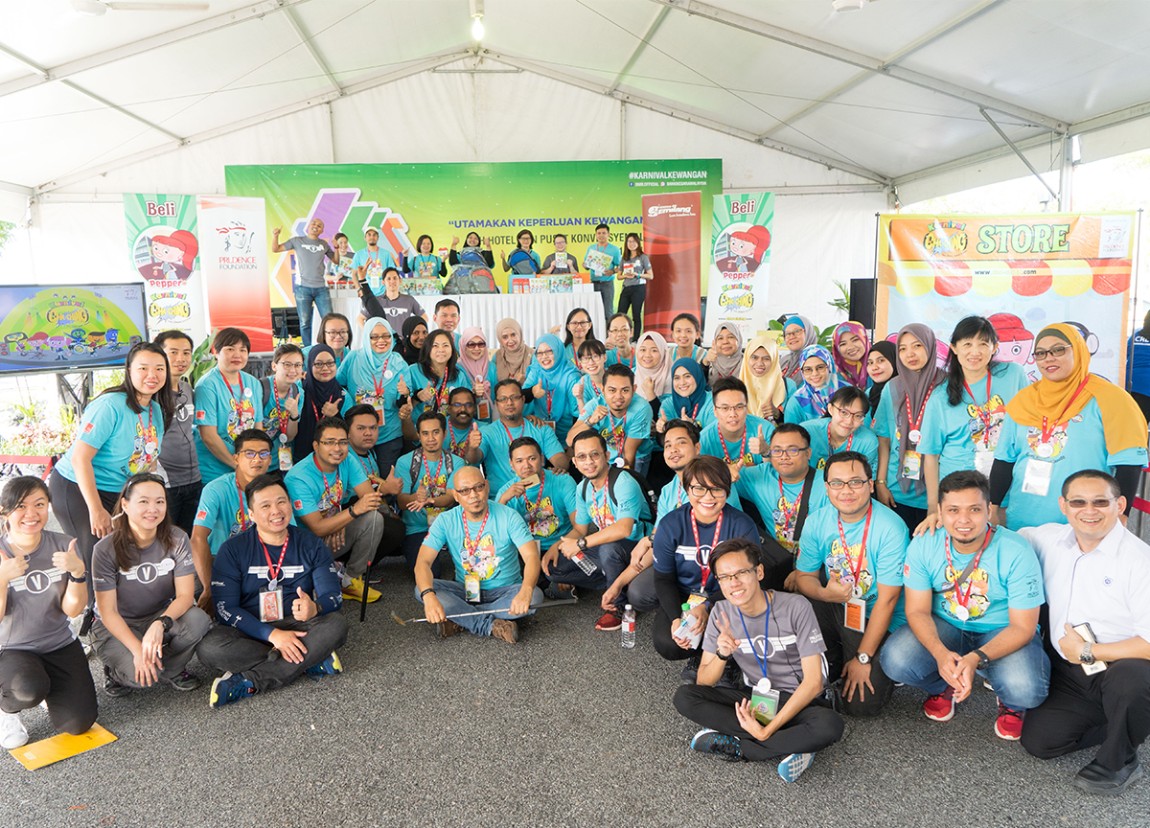 Volunteering is a central philosophy of ours. We actively engage in the campaigns to support our local programmes through internal communities.
Our PAMB employees and agents form the backbone of our programs' success. They represent our heart and hands of our initiative.
Our volunteering activities provide an avenue for employees and agents to develop skills and understanding of our community investment efforts. We also aim to help them connect with our vision to build resilience for life.
Our volunteers in numbers
| | | | |
| --- | --- | --- | --- |
| Year | 2017 | 2018 | 2019 |
| Total volunteers | 1,554 volunteers | 1,678 volunteers | 1,174 volunteers |
| Volunteers hours | 9,191 hours | 10,211 hours | 7,437 hours |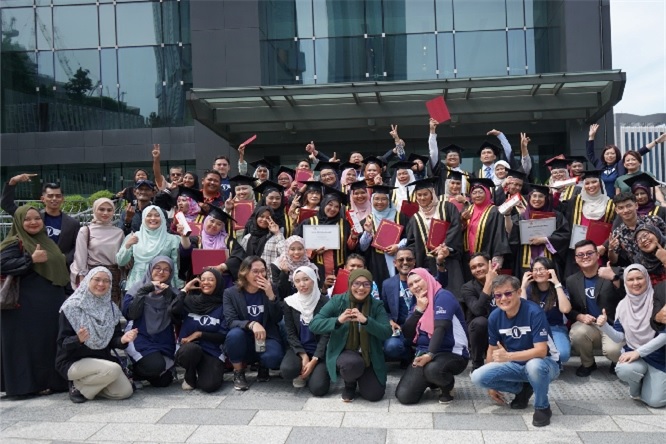 Achievements
Our goal is to make a tangible impact on people and society. Altogether, we are expanding access to quality education worldwide, contributing to underserved communities and building safety awareness in society.
Learn more
News & events
2020
2020 key focus on financial education programme:

Case study on reaching entire district of Bintulu

For this year, we are providing financial literacy to all the schools in the district of Bintulu, Sarawak and also conducting a study on how financial literacy can impact the entire community.

Launch of Cha-Ching Financial Accreditation (CCFA)

CCFA is an online platform and ecosystem developed to provide professional development, inspire excellence and recognise achievement among teachers who are trained and empowered to teach financial education in their schools.

CCC is going online to help teachers to engage with students and continue to learn financial education even when they are at home.

Target to reach 50,000 students in Malaysia

This year, we targeted to reach more students to equip them with financial knowledge aligning with the Financial Education Network (FEN)'s initiative

PRUKasih entrepreneurship programme:

Collaboration with Taylor's Community to reach out to the selected PRUKasih communities on our Entrepreneurship Programme to help the participants generate sustainable income and help sharpen their mindset for business ventures.

Free COVID-19 protection plan through the Pulse app:

Upon installation of the Pulse app, our New Special COVID-19 Coverage awarded RM1,000 cash reliefs to non-customers in communities that were diagnosed and hospitalised. This amount was doubled for Prudential customers in the communities who registered for the Special COVID-19 Coverage on Pulse i.e. RM2,000 cash relief and RM20,000 death benefit. A link is provided to them according to their communities.
2019
First congregate financial education started
The first congregation luncheon was held at PPR intan Baiduri with the speaker from MFPC on 22 September 2019, 77 PRUKasih members joined the programme to improve their financial literacy knowledge.