About Us:
Prudential Assurance Malaysia Berhad
As the people that do, we are committed to helping you progress in life through our full range of innovative financial solutions. Learn more about our company.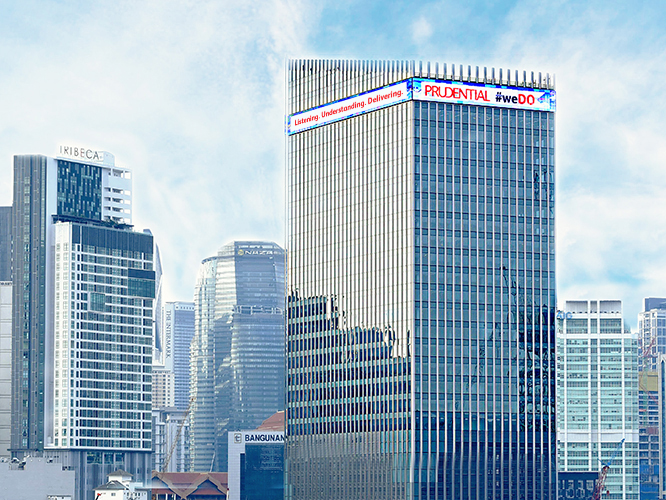 Our story
Prudential Assurance Malaysia Berhad (PAMB) is a leading and innovative insurance company in Malaysia, serving the savings, protection and investment needs of Malaysians by offering a full range of financial solutions through its branches, agency force and bancassurance distribution partners network nationwide.
Its purpose is to help people get the most out of life by making healthcare affordable and accessible, protecting people's wealth and growing their assets, and empowering its customers to save for their goals.
PAMB was established in Malaysia in 1924 and is a subsidiary of Prudential plc, which was founded in London in 1848. Prudential plc provides life and health insurance and asset management, with a focus on Asia and Africa.
This year, we are proud to celebrate Prudential's 175th anniversary globally.
Our Purpose,
Vision & Mission

Purpose
To help people get the most out of life.

Vision
To be the No. 1 insurer in the hearts and minds of our people and customers.

Mission
To provide financial freedom and peace of mind for all Malaysians.