Critical Illness
Insurance Plans
Get covered beyond your basic medical policy with our critical illness plans.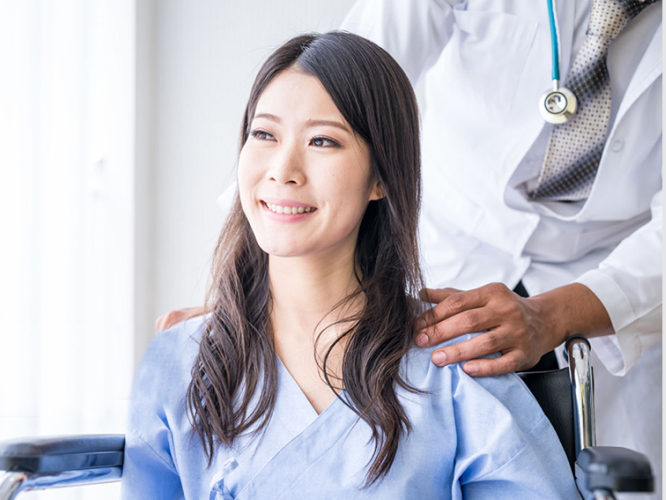 Do you know that your health insurance might not provide sufficient protection when it comes to critical illness like cancer, stroke, heart attack or renal failure? This is why you should invest in a critical illness policy to save yourself from a financial burnout.
A critical illness plan provides a lump sum amount to your family upon diagnosis of any serious illness. From as low as RM100 a month, our critical illness plan covers up to 160 critical illness conditions which can have a lasting impact on your health and family.
Get covered beyond your basic medical policy with our critical illness plans. Choose from our range of customised plans including Lite, Plus or Comprehensive. Check out PRUAll Care, a revolutionary plan that cares for you beyond Critical Illness coverage, equipping you with additional benefits to help you stand strong against serious illness.
We have a Critical Illness
insurance plan for you
Our insurance plans are customisable based on your budget and needs.
Critical Illness

Frequently Asked Questions
What is critical illness?
Critical illness includes illness that can be life-threatening or take a longer time to recover after diagnosis and can put one in a financial crisis
What illnesses does a critical illness plan cover?
Our critical illness plans cover up to 160 conditions typically ranging from cancer, heart attack, stroke and coronary bypass. It provides a lump sum payment once diagnosed with a serious illness including the terminal ones which may have a lasting impact on you and your family.
What is survival period in critical illness?
A survival period is the time duration that one must be alive after the diagnosis of a critical disease. Being an important part of a critical illness policy, the survival period varies between 14 days to 30 days depending on your critical illness plan.
Does critical illness insurance cover pre-existing conditions?
Depending on your policy, most pre-existing conditions are covered after a waiting period. You can choose from different plans available that are customised to meet your health needs in times of crisis.
How much critical illness cover should you get?
Ideally, a critical illness plan must provide sufficient payout for your living expenses which is equivalent as 10x of your total annual income. This is to ensure that everything is taken care of while you focus on your recovery.
How to choose the best critical illness insurance?
When choosing a critical illness plan, you must look out for the following:
Types of illnesses covered

Your family's medical history

Your financial standing

Types of plans available
It is important to go for a plan that is flexible, affordable and provides maximum coverage for your future needs.