PRUMy Critical Care
Coverage that pays you a lump sum to spend as you want if you have critical illness.
Get A Quote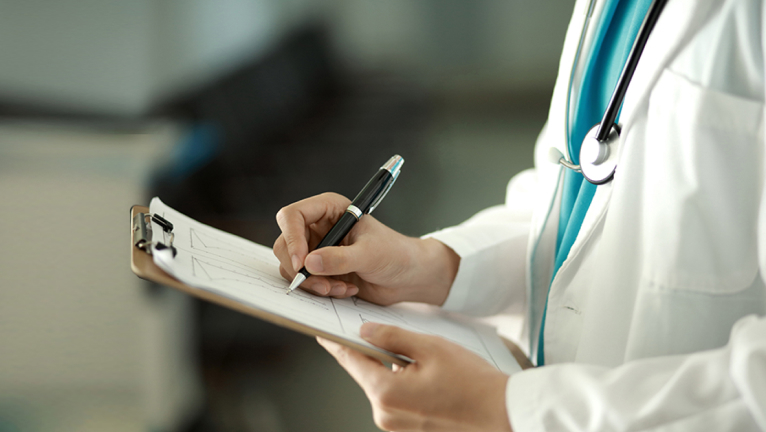 Because critical illness hits your finances in ways you might not expect.
Being critically ill often can have a domino effect on your finances. Besides the long journey to recovery, you might need to consider other expenses beyond medical costs, such as loss of income, daily living expenses, adaptations to your home and more. This is why investing in a critical illness insurance can save yourself from a financial burnout.
PRUMy Critical Care is a critical illness insurance plan that helps you by paying a lump sum that you can use as you choose.
We pay you a lump sum if you are diagnosed with any of Malaysia's top 5 most common critical illnesses below or other covered critical illnesses:
● Cancer
● Heart attack
● Heart bypass surgery
● Stroke
● Kidney failure
Also, check out our latest enhancement on Critical Illness Plans that provides greater value in your critical illness coverage. Because we want you to get back on your feet faster, better and stronger without any worry.
Download our product leaflet in your preferred language for more details on the plan's coverage.
Solution
benefits
When life throws you a curveball, we're here to help you stand back up with a comprehensive critical illness insurance solution.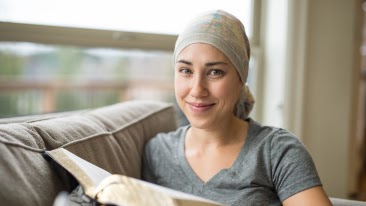 A lump sum if you get critically ill
We pay you a lump sum if you get any of the 160 conditions we cover. You can use it however you choose.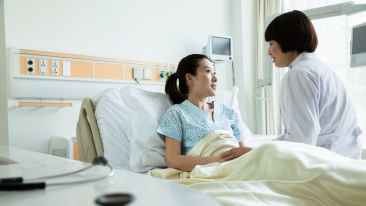 We protect your finances if your condition escalates
We provide early-to-late stage critical illness coverage. For example, we pay for early AND late-stage cancers, so you don't have to worry about being only able to claim once.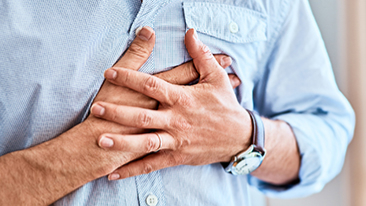 You can claim twice for heart attack, stroke and cancer
These are the most common critical illnesses, but we cover you for two claims if they have different causes.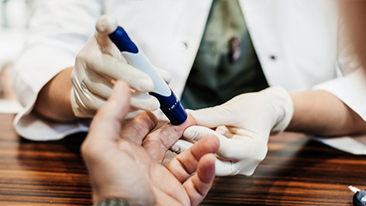 We pay for special benefits
As an extra, we also pay you a lump sum if you have serious diabetes complications, a major joint replaced or develop rheumatoid arthritis. This won't affect your plan's claim limit.
Mr Lee's

story
| | |
| --- | --- |
| | Mr Lee took out PRUMy Critical Care RM100,000 of coverage. |
| | After waiting period (when claim is not allowed) passed, he was diagnosed with early stage prostate cancer and claimed RM50,000, 50% of his policy's coverage. |
| | Four months later, he made a claim for late stage prostate cancer and we paid him another RM50,000 (50% of his policy's coverage).There was a one year waiting period before he could claim for another late stage condition. |
| | After that, he claimed again for a late stage heart condition and we paid him RM100,000 – 100% of his policy's coverage. |
| | After another year 's waiting period between late stage conditions, he was diagnosed with a late stage stroke. We paid another RM100,000, 100% of his policy's coverage. |
| | Finally, after another year's waiting period he claimed for late stage kidney failure. Again, we paid RM100,000, 100% of his policy 's coverage, and ended his policy as he has claimed up to its total limit. |
Overall, we have paid 400% of his policy's coverage.
Note: Waiting period is the amount of time a policyholder must wait before the coverage starts.
Extra

plans

You can also add extra plans to strengthen your coverage. Choose from plans that:
| | |
| --- | --- |
| Build a lump sum for your child's future, a rainy day or whatever you choose: | ● PRUSaver |
| Pay you a lump sum or your medical cost or a regular income if you have an accident: | |
| Pay you a lump sum if you have a critical illness: | |
| Pay for your hospital bills: | |
| Pay your premiums upon Total and Permanent Disability (TPD), death or diagnosis of critical illness: | |
| Protect your unborn or young child and their mother: | |
| Pay additional death benefit: | |
| Build a lump sum for your child's future, a rainy day or whatever you choose: | ● PRUSaver |
Other
Similar Products
Get covered beyond your basic medical policy with our critical illness plans.
Critical Illness Insurance Malaysia FAQ
What is critical illness?
Critical illness includes illness that can be life-threatening or take a longer time to recover after diagnosis and can put one in a financial crisis
What illnesses does a critical illness plan cover?
Our critical illness plans cover up to 190 conditions typically ranging from cancer, heart attack, stroke and coronary bypass. It provides a lump sum payment once diagnosed with a serious illness including the terminal ones which may have a lasting impact on you and your family.
What is survival period in critical illness?
A survival period is the time duration that one must be alive after the diagnosis of a critical disease. Being an important part of a critical illness policy, the survival period varies between 7 days to 30 days depending on your critical illness plan.
How much critical illness cover should you get?
Ideally, a critical illness plan must provide sufficient payout for your living expenses which is equivalent as 10x of your total annual income. This is to ensure that everything is taken care of while you focus on your recovery.
How to choose the best critical illness insurance policy?
When choosing a critical illness plan, you must look out for the following:
Types of illnesses covered

Your family's medical history

Your financial standing

Types of plans available
It is important to go for a plan that is flexible, affordable and provides maximum coverage for your future needs.
What are the most common critical illnesses?
Some of the common critical illnesses include cancer (lung & nasopharyngeal in males and cervical & breast in females), heart attack and stroke.
Why critical illness insurance is important?
Critical illness insurance is important as it can:
Pay for treatments that are not covered by medical plan.

Help with daily expenses if you're critically ill and thus, allow you to focus on getting well.

Help with transportation expenses, including journeys to treatment centers, wheelchairs, and even installing lifts in your home.
Is critical illness insurance worth having?
Yes, it is. Many feel that having a life insurance policy will be enough should they experience death. However, critical illnesses can be just as stressful financially for a family. Critical illness payouts will help take care of your finances while you recover. This is extremely important if you unable to work due to illness, hence loss of income.
How much does critical illness insurance payout?
This will depend on your critical illness insurance plan.
Can I have two critical illness policies?
Yes, you can have more than one critical illness policy, as according to your needs and budget.
Can a person have 2 critical illness insurance policies from Prudential Malaysia?
One can have two or more critical illness insurance policies from Prudential Malaysia or any other insurance provider. However, as with any insurance policy, reviewing the policy terms and conditions carefully is essential to ensure that the coverage, benefits, and exclusions are appropriate for your needs.
Also consider your ability to pay the premiums for all the policies and ensure that the total sum assured is adequate for your needs. Multiple critical illness insurance policies may provide additional coverage and peace of mind, but the premiums must be reasonable and affordable.
Can I just buy a critical illness cover?
Yes, you can buy a standalone critical illness cover or attach as a rider to your investment-linked plan.
Is life insurance better than critical illness insurance?
Life insurance and critical illness insurance are both equally important. This is because they offer different types of protection. Critical illness policies cover you and help with your finances in the case the insured contacts a critical illness. It does not cover death benefits. Life insurance provides financially for beneficiaries if the insured dies.
Does critical illness insurance cover accidents?
Basic critical illness insurance does not usually cover accidents, although you might be able to claim for a critical illness caused by an accident. For example, traumatic head injuries or total blindness. However, to be safe, you can purchase or add on a plan that includes cover for accidents.
How much does the PRUMy Critical Care policy cost?
The cost of the insurance policy will depend on factors such as the insured person's age, medical history, level of coverage chosen, and policy term. Check with our Wealth Planners for affordable critical illness insurance plans that suit your needs.
What is excluded from the coverage under PRUMy Critical Care Plan?
The policy exclusion for every individual differs depending on your specific policy and coverage. However, conditions and situations such as pre-existing medical conditions, self-inflicted injuries, and non-disclosure of information may result in exclusion.
Is critical illness insurance tax deductible in Malaysia?
In Malaysia, premiums paid for life insurance and medical insurance policies such as PRUMy Critical Care Plan are eligible for tax relief up to a certain limit.
However, the exact tax relief amount and eligibility criteria may vary depending on individual tax status. Therefore, we recommend consulting a tax professional or referring to the official website of the Malaysian Inland Revenue Board (LHDN) for detailed information on the tax deductibility of insurance plans in Malaysia.
What is the waiting period for critical illness insurance?
A waiting period is a specified length of time during which the policyholder is not covered for certain benefits or conditions. The waiting periods for various illnesses may vary. For more detailed information, please refer to your policy documentation.
What happens to the policy should death occur?
The assured sum will be paid to the policyholder's designated beneficiary or beneficiaries. The sum assured is the amount of money the policyholder is insured for under the critical health care insurance plan.
Can I cancel my critical illness plan at any time?
You can cancel your plan anytime by providing written notice to Prudential Malaysia. However, if you cancel your plan before the end of the policy term, you may not receive any refund of the premiums paid.
Additionally, suppose you cancel your plan and later want to purchase critical illness insurance again. In that case, you may be subject to underwriting and could be charged a higher premium due to changes in your health status.
Does Prudential offer affordable medical insurance options?
Prudential's medical illness insurance policies can be customised to fit your individual needs and budget. Speak to us for more information on medical insurance premiums.