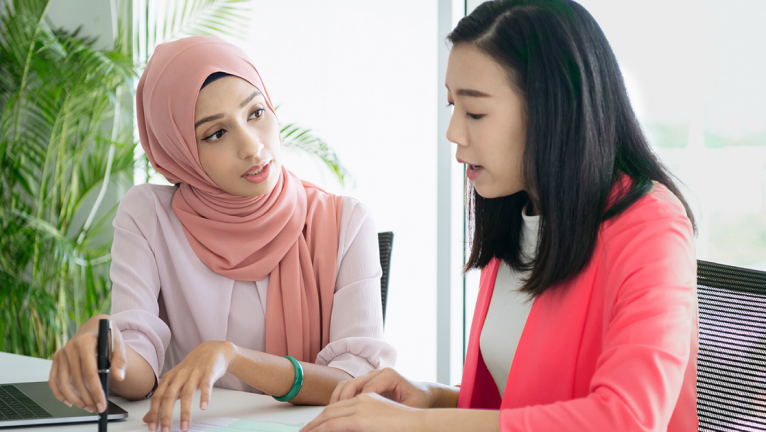 PRUTerm
Basic life term protection with affordable premiums.
Term plan
benefits
Financial protection that last throughout your coverage term.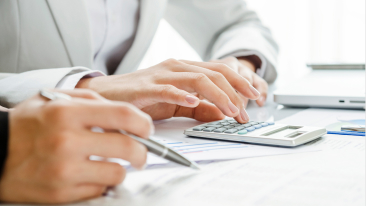 Affordable premiums
You can get basic coverage for affordable premiums.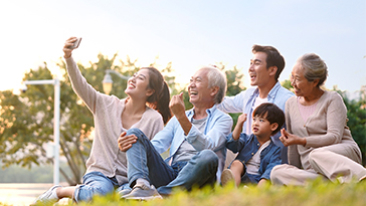 Protect your loved ones in the event of death
We help your loved ones financially and replace lost income.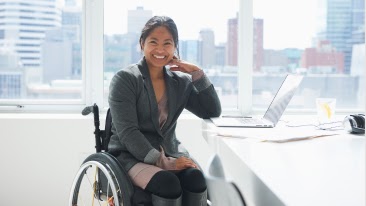 Peace of mind in the event of total and permanent disability
We pay you a lump sum if you become total and permanently disabled.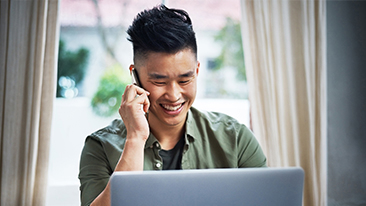 Strengthen your coverage with a full range of add-on insurance
You can get extra coverage that pays a lump sum, a regular income or your hospital costs if you have an accident or a critical illness.
We cover you for the mishaps
PRUTerm offers you affordable basic life protection.
Term life insurance covers you for the unexpected moments and look out for your loved ones when you are gone. If you are total and permanently disabled, or unfortunately pass away, PRUTerm pays a lump sum to you or your loved ones.
Extra

plans

You can also add extra plans to strengthen your coverage. Choose from plans that:
| | |
| --- | --- |
| Pay for your hospital bills: | |
| Pay you a lump sum if you have a critical illness: | |
| Pay you a lump sum or a regular income if you have an accident: | |
| Pay additional death and Total and Permanent Disability (TPD) benefit | |
Learn

more
More about PRUTerm
Basic life protection to suit your budget.
PRUTerm is a term life plan that pays a lump sum if you are total and permanently disabled or unfortunately pass away.
Affordable foundational coverage that lasts
PRUTerm offers you coverage for life with affordable premiums. It is a basic term insurance in Malaysia that you can strengthen by adding on extra coverage.
About your plan
| | |
| --- | --- |
| How much does it cost (your premium)? | Insurance premium will vary according to the amount of coverage, age, gender and smoker status. |
| How long will I need to pay premiums? | You pay premiums for as long as you have your plan in force. |
| How long does the coverage last? | 5 years; or up to age 70 with TPD coverage only up to 65 years old. |
| How old must the life assured (the person covered by the plan) be when the plan starts? | 16–65 years old |
| What's the minimum amount of coverage? | RM10,000 |
All ages in this table are age next birthday (ANB)
Important notes
Key information and disclaimers.
This content contains only a brief description of the product and is not exhaustive. You are advised to refer to  Prudential Assurance Malaysia Berhad (PAMB)'s Brochure, Product Disclosure Sheet, Sales Illustration, and the consumer education booklet on Life Insurance, Personal Accident Insurance, and Medical and Health Insurance before purchasing the plan, and to refer to the terms and conditions in the policy document for details of the features and benefits, exclusions and waiting periods under the policy.
Term Life Insurance FAQ
What is term life insurance?
Term life insurance guarantees payment of a stipulated death benefit if death occurs to the insured person during the specified term. The policy holder can choose to renew, convert or terminate the policy once the term expires.
What happens to term life insurance when it expires?
Term life insurance simply expire. The insurance company sends a notice to the policy holder and the holder no longer needs to pay any premiums. There is no more death benefit.
What is the difference between term and whole life insurance?
Term life insurance is for a set period of time. Policies are usually ten to thirty years. Once term life insurance expires, the holder can choose to renew the policy. However, premiums will be recalculated based on factors such as life expectancy, age and health of the insured.
Whole life insurance (traditional life insurance) covers the policy holder's entire life and provides death benefit coverage. It usually includes a savings component that may accumulate cash value. Whole life insurance will cost you significantly more than term life insurance.
Which life insurance is better - term or life?
This depends on what you're looking for. Term life insurance will give you the biggest death benefit per ringgit paid in premiums. However, traditional or permanent whole life insurance provides long-term protection and has a cash value investment component.
What are the benefits of term life insurance?
Term life insurance will provide a payout for your beneficiaries if you die within the covered period. It costs the least among all types of life insurance.
How long should your term life insurance be?
Because term life insurance is only for a period of time, you'll want the payout to be able to cover debts and other obligations. It is often meant to pay expenses that would have been covered by the insured person's income. Thus, you'll need to estimate the amount your family will need during the time you're insuring for.
What are the factors that affect term life insurance premiums?
Obviously, the term length and coverage amount will affect the rates. Some other factors include your:
Age

Health

Family health history

Gender

Weight

History of substance and nicotine use

Risky hobbies and activities

Credit