Starting
A Family
Build a strong foundation for a healthy and thriving home.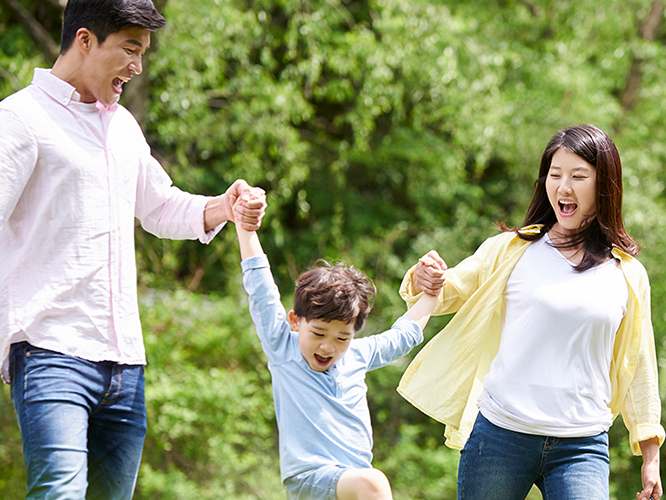 Things
to consider
Create an ideal life for your family, by taking stock of new responsibilities and shared goals. Be assured that your family will be taken care of if anything unfortunate happens to you.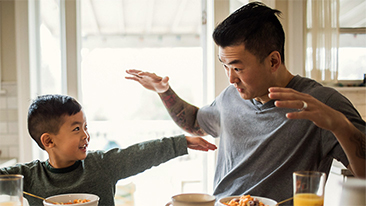 Nurture healthy growth
Cover them from young in case of illnesses.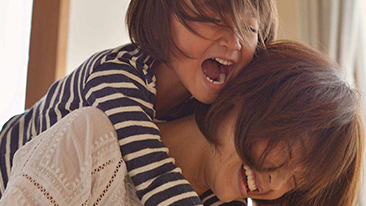 Secure them financially
Prepare a back up plan to pay the bills if you can't.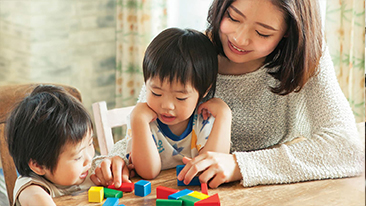 Build a bright future
Start saving so your child can reach for the stars.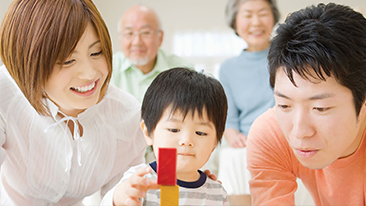 Extend your legacy
Pave the way for your loved ones with your wealth.
Here's how
a family insurance plan can help you
Family insurance plan FAQ
What is a family insurance plan?
Family insurance plans offer protection and financial resources for you, your spouse and your children. They can often be tailored to suit your family size, needs and budget.
How much is a family insurance plan?
The cost of a family insurance plan varies, depending on factors such as coverage required and number of family members. Cost can also vary between insurance providers.
How to choose a family health insurance plan?
The following are some things to consider before purchasing a family health insurance plan:
Check the coverage the plan offers - You'll want to choose a plan that provides sufficient coverage for your budget and your needs.

Opt for an adequate sum insured to cover the medical costs of all family members.

Remember to check limits and sub-limits applicable.

Consider riders that provide additional coverage for low premiums.

Check the exclusion list to know what's covered and what's not.

Be aware of value-added benefits such as free health check-ups.

Buy only from reputable insurance providers.
What are the benefits of health insurance plans for family?
Family health insurance plans offer numerous benefits, such as:
It covers all family members under one plan. In fact, companies like Prudential also offer plans that allow you to cover your extended family.

Premiums are usually more affordable under a family plan than individual plans for each person in the family.

Some plans may include maternity coverage.

Family members will have comprehensive coverage.

Family insurance policies usually allow new family members to be added in the plan easily.
Who should get a family insurance plan?
Ideally, all families with kids should have a family insurance plan to protect against unfortunate and unforeseen circumstances.
Having policies that cover your children's health, as well as plans for their future, will give you peace of mind that your family will be taken care of financially if an unfortunate event does happen.