Precision Medicine
Cancer insurance coverage for leading-edge cancer treatment tailored to your recovery needs.
Discover the Best Road to Recovery for You
Fantastic news. Besides chemotherapy, radiotherapy, and surgery, Precision Medicine is now available on our list of covered cancer treatments!
While Precision Treatment is new, it shows promising signs of improved outcomes thanks to cancer Genomic Testing and targeted therapy. Having this additional option in your arsenal will give you more control and confidence to take that first step on your road to recovery.
How Does Precision Medicine Work?
A cancer patient's tumour is first tested for how it responds to various treatments. Since people's bodies react differently, doctors then select the best-matched treatment to target the genes that cause cancer cells to survive and grow.
Ready, Set, Go!
Find your footing with these precision medicine treatment benefits.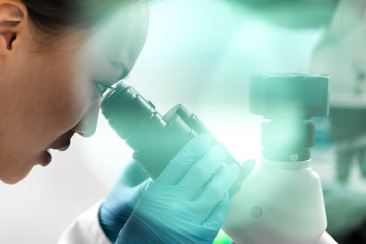 More Efficiency
A DNA-specific approach means it can offer a more accurate diagnosis, which then optimises the overall cost of treatment for you.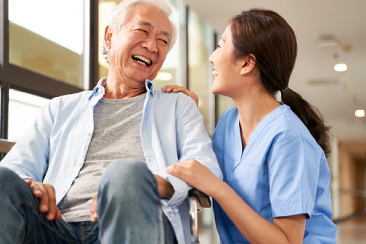 Less Side Effects
Patients may also bypass some side effects that typically arise from taking many drugs, as Precision Medicine targets only cancer cells while preserving healthy cells.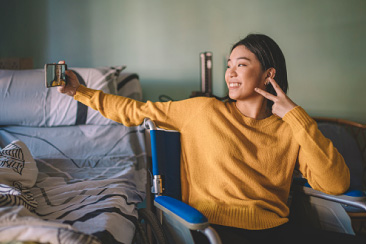 Higher Chance of Recovery
Each targeted treatment produces a more desired result as opposed to one-size-fits all methods, putting more control in your hands.
Our Cancer Insurance Plans
If you're looking for a customisable plan that covers Precision Medicine and comes with flexible & affordable options, check out PRUMy Medical Plus.
Besides this, plans like PRUCancer X provides high cancer protection to give you the financial means to take charge of your recovery. This cancer insurance coverage pays a lump sum benefit which can be used for cancer treatments, recovery costs and compensates loss of income.
Coverage Details
All PAMB and PruBSN medical customers are covered for Precision Medicine that is medically necessary.

Coverage is based on treatment that is clinically proven & based on established guidelines. Prudential does not cover clinical trials or experimental treatments.

Hospital Alliance Services (HAS) is available for Precision Medicine Coverage


Download our product leaflet in your preferred language for more details on the plan's coverage.

Terms and conditions apply.
FAQ
What is precision medicine?
Also known as personalised or genomic medicine, precision medicine considers individual patients' genetic, environmental, and lifestyle variations. As a result, it enables specific treatment and choices to be made, thereby being more effective.
Is precision medicine effective?
Does insurance cover cancer treatment in Malaysia?
Yes, insurance providers such as Prudential will cover you with the insured amount for many types of cancer.
Why do you need insurance for cancer?
Cancer insurance plans help with the financial burden of treatment costs and being unable to work while you recover. Cancer insurance lets you make a claim when diagnosed and focus on your recovery. If you're the breadwinner, you can use the payout to provide for your family.
How much does chemotherapy cost in Malaysia?
The prices vary depending on the type of cancer, the amount of treatment needed and the hospital you go to. However, cancer treatment can go up to RM395,000, which many cannot afford. This is where cancer insurance coverage helps.