Why Join
the Prudential Team
Working at Prudential allows you to maximise your potential and live life to the fullest. This is because we truly believe in investing in our People. We want to help you grow and develop so that you can get the most out of life. This means not only helping you to chart your career path, but also providing you with a work environment that supports you in achieving these goals.
Join us

Get acquainted with us.
We are built on a culture of collaboration and agility supported by a purposeful workspace designed to allow this culture to flourish.

We are Diverse & Inclusive, empowered by our People from different backgrounds and industries that help cultivate a rich culture of endless collaboration.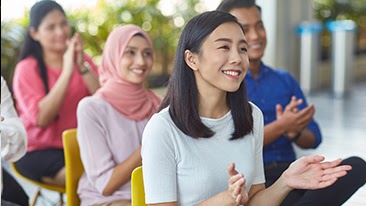 Celebrating successes and taking care of our People, we offer opportunities to help you make the most out of your journey with us.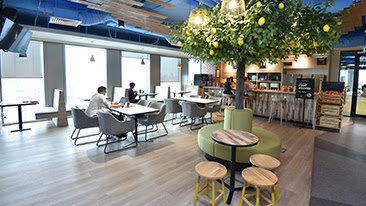 Easier collaboration through agile work spaces that connects our People, enabling higher efficiency and better productivity.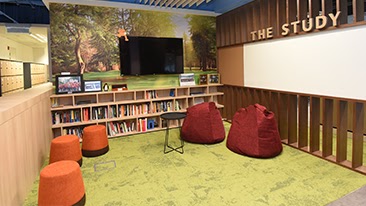 Our People's working or individual needs are catered for, through our diverse working spaces consisting of themed cafes, open collaboration areas, focus pods, flex office, mother's room, and many more.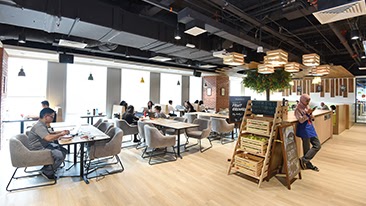 Physical and psychological barriers between our People and leaders are removed through our open plan workspaces, allowing for more robust discussions across different teams and functions.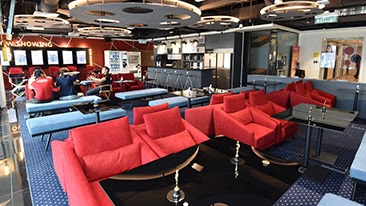 Seating arrangements are important when working with a team. This is enabled through the flexible seating arrangements supported by an activity based workspace.

Leave benefits
On top of annual leave, Maternity and Paternity leave, there are also birthday, diversity, and study leave.

Wellness Initiatives
Enjoy club memberships, leisure activities, executive health screenings, on-boarding gift and Employee Assistance Programme for employees.

Employee Share Scheme
PRUShare Plus gives our employees the opportunity to invest in Prudential and share our success.

Group insurance benefits
Group insurance benefits which includes Takaful insurance for Muslim employees.


Child Care
While you work, your child's needs are cared for through our best in class child care centre - PRUKidz, operated by The children's house

Flexible work initiatives
We have flexible-work initiatives to suit your unique schedules.

Rewarding your family
We hope to encourage more high achievers within the Prudential family through our PRUChild Excellence Award, a cash reward for employees' children who excel in major examinations.

Employee Assistance Programme for family
Managed programme that provides employees and dependents with confidential, impartial and professional counselling or coaching to address work or personal issues.
Develop skills

and grow your career with us
Take your career and self-development into new heights with individual development plans and learning initiatives that can be taken at your own pace.
We will help chart your career growth and find ways to help you develop further in areas you're interested in.
There are also opportunities to embark on leadership development journeys for new people managers and professional advancement through regional opportunities.
Hear from the


Prudential Team

From the tech to the people, hear more about what makes working at Prudential so special.