Solution
benefits
For diabetics with good control of their condition with HbA1c reading below 8.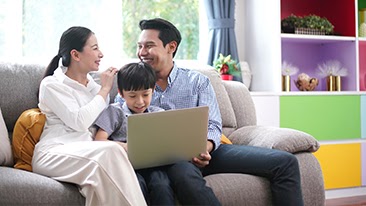 Valuable insurance coverage
Providing you and your loved ones financial security when times get rough.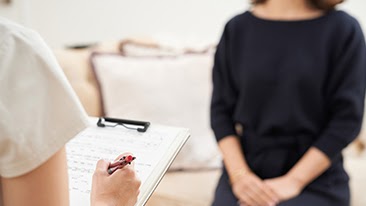 Continuous Medical Coverage
Enjoy no annual and lifetime limits on your medical coverage with a deductible as low as RM20,000.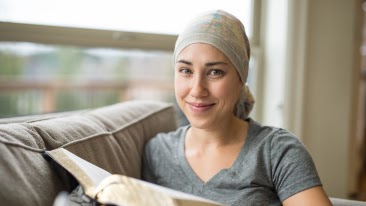 A lump sum if you get critically ill
Critical illness coverage on top of medical coverage.
Extra

plans

You can also add extra plans to strengthen your coverage. Choose from plans that:
| | |
| --- | --- |
| Pay for your hospital bills: | |
| Pay you a lump sum if you have a critical illness: | |
| Pay your premiums upon Total and Permanent Disability (TPD), death or diagnosis of critical illness: | |
Learn

more
More about PRUMy Diabetes Care
Complete medical and critical illness coverage for your specific needs.
PRUMy Diabetes Care is a medical and critical illness coverage solution specifically for those with diabetes, with PRUWith You as its basic plan.
A total solution for those with diabetes
PRUMy Diabetes Care offers a high deductible medical plan with no annual or lifetime limits, which means that you can have continuous coverage when you need it.
On top of your medical coverage, Crisis Care rider provides coverage for specific critical illnesses such as kidney failure, blindness, stroke, and even cancer, that is in addition to your plan coverage, so that you can focus on your recovery.
If you become TPD or unfortunately pass away, PRUWith You pays a lump sum to help look after your family.
Download our product brochure for more details on the plan's coverage.
About your plan
| | |
| --- | --- |
| How much does it cost (your premium)? | Minimum insurance premium for adults (40 to 70 years old) is RM100 per month. |
| How long will I need to pay premiums? | You pay premiums for as long as you have your plan in force. |
| How long does the coverage last? | 20 years; or choose to stop your plan at 60, 70, 80, 90 or 100 years old. |
| How old must the life assured (the person covered by the plan) be when the plan starts? | 40–70 years old |
| What's the minimum amount of coverage? | RM10,000 and subject to the minimum sum assured multiple. |
| What's the maximum life coverage? | Our underwriters decide this, depending on your circumstances. |
All ages in this table are age next birthday (ANB)
Important notes
Key information and disclaimers.
PRUMy Diabetes Care is a solution offered using our product, PRUWith You as its basic plan, PRUValue Med, critical illness and payor riders as main riders.

Please note that the package here consists of components that can be bought separately and you are not obligated to select all components of this package.

This content contains only a brief description of the product and is not exhaustive. You are advised to refer to Prudential Assurance Malaysia Berhad (PAMB)'s Brochure, Product Disclosure Sheet, Product / Sales Illustration, Fund Fact Sheet (if any), and the consumer education booklet on Life Insurance, Investment-Linked Insurance, and Medical and Health Insurance before purchasing the plan, and to refer to the terms and conditions in the policy document for details of the features and benefits, exclusions and waiting periods under the policy.

This product comes with Extension of Coverage Term to extend the term of basic plan up to the Policy Anniversary of Life Assured's age 100. For rider(s), if applicable, the rider's term will be extended up to the Policy Anniversary of Life Assured's age 100 or the rider's maximum coverage term, whichever is earlier. Unless you request to disable the Extension of Coverage Term, your policy will be auto extended as long as it has sufficient value of units to be deducted to pay for the relevant charges, fees and taxes during the extended term. To ensure sufficient value of units, additional premium is likely required during the extended term. During the extended coverage term, the coverage provided by the basic plan and rider(s) (if applicable) will remain the same.
PLEASE NOTE THAT THIS IS AN INSURANCE PRODUCT THAT IS TIED TO THE PERFORMANCE OF THE UNDERLYING ASSETS, AND IS NOT A PURE INVESTMENT PRODUCT SUCH AS UNIT TRUSTS.
Diabetes Insurance Coverage FAQ
What is diabetes?
According to the World Health Organization (WHO), diabetes occurs when the pancreas cannot produce sufficient insulin or when one's body cannot use the insulin it produces effectively. Our bodies need insulin to regulate blood glucose. If left unmanaged, diabetes can lead to significant medical issues, including kidney failure, heart attack, stroke, blindness and limb amputations.
Is there any insurance for diabetes?
Yes, some insurance companies offer insurance for diabetes in Malaysia. For example, Prudential's PRUMy Diabetes Care is a medical card rider attached to an investment-linked policy with no lifetime limit.
Can a Type 2 diabetic get life insurance?
Yes, a person with Type 2 diabetes can still get life insurance. However, you should disclose your condition when applying for insurance to avoid problems with your application or claims further down the road. Your insurer will consider your condition when calculating your quote, and you may have to pay a higher premium because diabetes is a disease that comes with health risks. Nonetheless, life insurance is always worth it, so speak to your insurance company about it. Remember that your medical condition isn't the only factor that affects your premium.
How to get insurance for diabetes?
Not all insurance companies offer insurance for diabetes. Thus, you'll have to find out which ones do and ask them how to apply. More than likely, there will be certain criteria that you'll have to fulfil before your diabetes insurance is approved. For example, some criteria stipulated by Prudential's diabetes insurance are that the individual applying should not have a BMI over 30 and should not be suffering from stroke, heart disorders or kidney impairments when applying. Nonetheless, you can still apply even if you do not fulfil the criteria given, as applications are considered case by case.
8Do I have to tell my insurance I have Type 2 diabetes?
Yes, it is always best to disclose any health issues when applying for insurance. This will help you avoid claims being delayed or denied.
Is diabetes a critical illness?
No, diabetes is not covered by critical illness insurance as it can be managed and, thus, is not considered a life-threatening disease. However, health issues resulting from diabetes, such as heart disease, kidney failure and stroke, are covered by critical illness insurance policies. Thus, purchasing a critical illness cover is always a good idea if you have a family history of diabetes.
Who should get insurance for diabetes?
Individuals at risk of developing this condition should consider getting insurance for diabetes. Some risk factors for diabetes include genes and family history, so if diabetes runs in your family, you should purchase insurance before it is too late. Additionally, overweight and physically inactive individuals are more at risk of developing diabetes.
What are the symptoms of diabetes?
Signs and symptoms of diabetes include:
Fatigue

Blurry vision

Increased hunger

Increased thirst and urination

Unexplained weight loss

Feeling numbness or tingling sensations in hands and feet

Sores that do not seem to heal

Diabetes symptoms may develop slowly over time, so you may not notice it. In addition, some people do not have symptoms until a diabetes-related health issue arises.