PRUTriple Care
Get protected from unforeseen circumstances.
Solution
benefits
An insurance solution that offers total accidental and critical illness coverage.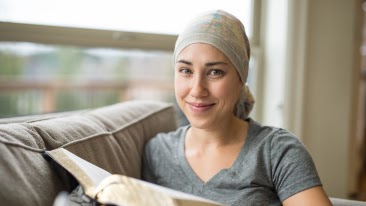 A lump sum if you get critically ill
We pay you a lump sum of up to 4x of your plan's coverage.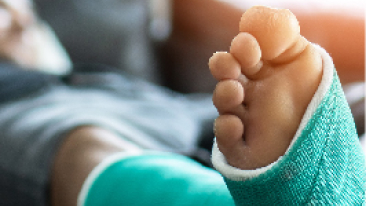 We cover you if you have an accident
Get a lump sum, medical claim and income if you become disabled.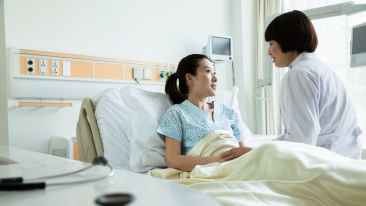 We protect your finances if your illness gets worse
We pay out for the early and later stages of critical illnesses so you don't have to worry about being only able to claim once. For example, we pay for early AND late stage cancers.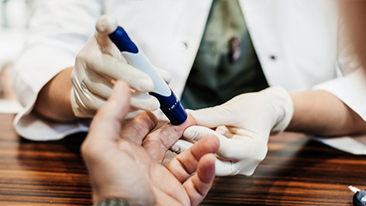 Extra coverage for diabetic and joint related conditions
We also pay you a lump sum if you have diabetes complications or a major joint replaced without affecting your plan's claim limit.
Extra protection for life's unexpected moments
Critical illness can strike at any time so it's important that you are financially prepared. PRUTriple Care provides coverage for life, critical illness and additional protection if you face disability due to accidents.
These lump sum payouts can be used however you see fit, allowing you to focus on recovery without the additional stress from the financial impact.
Extra

plans

You can also add extra plans to strengthen your coverage. Choose from plans that:
| | |
| --- | --- |
| Pay for your hospital bills: | |
| Pay you a lump sum if you have a critical illness: | |
| Pay you a lump sum or your medical cost or a regular income if you have an accident: | |
| Pay your premiums upon Total and Permanent Disability (TPD), death or diagnosis of critical illness: | |
| Build a lump sum for your child's future, a rainy day or whatever you choose: | |
| Protect your unborn or young child and their mother: | |
| Pay additional death benefit: | |
Learn

more
More about PRUTriple Care
A solution for life protection, critical illness and accidental disability.
PRUTriple Care is an insurance solution offered with PRUWith You as the basic plan, attached with Total Multi Crisis Care, accidental and payor riders. The list of riders include:
We pay you a lump sum if you get any of the 160 conditions we cover including special benefits on diabetes and joint related conditions.
Learn more about the critical illness categories that we cover in your preferred language.
About your plan
How much does it cost (your premium)?

Minimum insurance premium for:

● Children (before birth to 18 years old) is RM50 per month

● Adults (19 to 70 years old) is RM100 per month

Insurance premium will vary according to the amount of coverage, age, gender and smoking status.

How long will I need to pay premiums?

You pay premiums for as long as you have your plan in force.

How long does the coverage last?

Choose to stop your plan at 60, 70, 80, 90 or 100 years old.

How old must the life assured (the person covered by the plan) be when the plan starts?

Before birth: After 13 weeks into pregnancy.
After birth: Age 1 – 70 years old.

What's the minimum amount of coverage?

RM10,000

What's the maximum life coverage?

Our underwriters decide this, depending on your circumstances.
All ages in this table are age next birthday (ANB)
Important notes
Key information and disclaimers.
PRUTriple Care is a solution using our product, PRUWith You as its basic, and critical illness, accidental and payor riders as main riders.

Please note that the package here consists of components that can be bought separately and you are not obligated to select all components of this package.

This content contains only a brief description of the product and is not exhaustive. You are advised to refer to Prudential Assurance Malaysia Berhad (PAMB)'s Brochure, Product Disclosure Sheet, Product / Sales Illustration, Fund Fact Sheet (if any), and the consumer education booklet on Life Insurance, Investment-Linked Insurance, Personal Accident Insurance, and Medical and Health Insurance before purchasing the plan, and to refer to the terms and conditions in the policy document for details of the features and benefits, exclusions and waiting periods under the policy.

This product comes with Extension of Coverage Term to extend the term of basic plan up to the Policy Anniversary of Life Assured's age 100. For rider(s), if applicable, the rider's term will be extended up to the Policy Anniversary of Life Assured's age 100 or the rider's maximum coverage term, whichever is earlier. Unless you request to disable the Extension of Coverage Term, your policy will be auto extended as long as it has sufficient value of units to be deducted to pay for the relevant charges, fees and taxes during the extended term. To ensure sufficient value of units, additional premium is likely required during the extended term. During the extended coverage term, the coverage provided by the basic plan and rider(s) (if applicable) will remain the same.
PLEASE NOTE THAT THIS IS AN INSURANCE PRODUCT THAT IS TIED TO THE PERFORMANCE OF THE UNDERLYING ASSETS, AND IS NOT A PURE INVESTMENT PRODUCT SUCH AS UNIT TRUSTS.