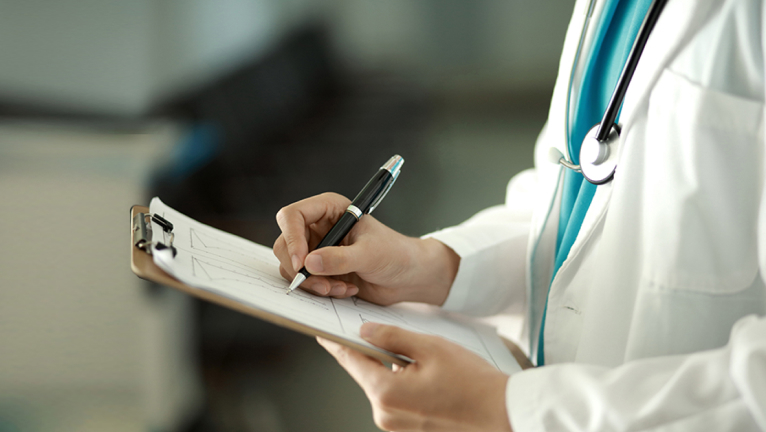 PRUMy Critical Care
Coverage that pays you a lump sum to spend as you want if you have critical illness.
Solution
benefits
A critical illness insurance solution that covers all your needs for critical illness coverage.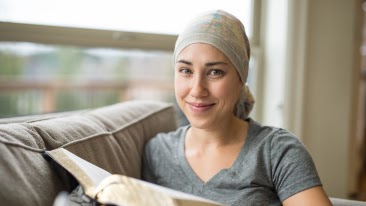 A lump sum if you get critically ill
We pay you a lump sum if you get any of the 160 conditions we cover. You can use it however you choose.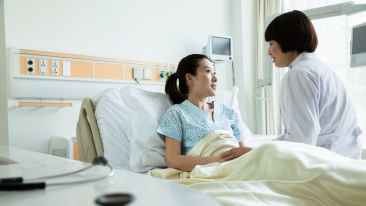 We protect your finances if your illness gets worse
We pay out for the early and later stages of critical illnesses so you don't have to worry about being only able to claim once. For example, we pay for early AND late stage cancers.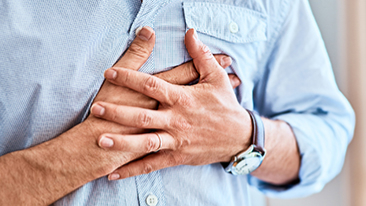 You can claim twice for heart attack, stroke and cancer
These are the most common critical illnesses, but we cover you for two claims if they have different causes.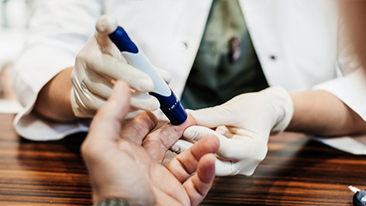 We pay for special benefits
As an extra, we also pay you a lump sum if you have serious diabetes complications, a major joint replaced or develop rheumatoid arthritis. This won't affect your plan's claim limit.
Because critical illness hits your finances in ways you might not expect
Being critically ill often can have a domino effect on your finances. There can be medical or nursing bills to pay just when you are unable to earn – and the day to day living expenses keep racking up too. You might need to pay for adaptations to your home. Or perhaps you would want to work through your bucket list.
PRUMy Critical Care is a critical illness insurance plan that helps you by paying a lump sum that you can use as you choose.
We pay you a lump sum if you are diagnosed with any of Malaysia's top 5 most common critical illnesses below or other covered critical illnesses:
● Cancer
● Heart attack
● Heart bypass surgery
● Stroke
● Kidney failure
Mr Lee's

story
Mr Lee took out PRUMy Critical Care RM100,000 of coverage.

After waiting period (when claim is not allowed) passed, he was diagnosed with early stage prostate cancer and claimed RM50,000, 50% of his policy's coverage.

Four months later, he made a claim for late stage prostate cancer and we paid him another RM50,000 (50% of his policy's coverage).

There was a one year waiting period before he could claim for another late stage condition.

After that, he claimed again for a late stage heart condition and we paid him RM100,000 – 100% of his policy's coverage.

After another year 's waiting period between late stage conditions, he was diagnosed with a late stage stroke. We paid another RM100,000, 100% of his policy's coverage.

Finally, after another year's waiting period he claimed for late stage kidney failure. Again, we paid RM100,000, 100% of his policy 's coverage, and ended his policy as he has claimed up to its total limit.
Overall, we have paid 400% of his policy's coverage.
Note: Waiting period is the amount of time a policyholder must wait before the coverage starts.
Extra

plans

You can also add extra plans to strengthen your coverage. Choose from plans that:
| | |
| --- | --- |
| Build a lump sum for your child's future, a rainy day or whatever you choose: | ● PRUSaver |
| Pay you a lump sum or your medical cost or a regular income if you have an accident: | |
| Pay you a lump sum if you have a critical illness: | |
| Pay for your hospital bills: | |
| Pay your premiums upon Total and Permanent Disability (TPD), death or diagnosis of critical illness: | |
| Protect your unborn or young child and their mother: | |
| Pay additional death benefit: | |
Learn

more
More about PRUMy Critical Care
An insurance solution that pays you a lump sum if you become critically ill.
● We cover 160 critical illness conditions.
● You can make multiple claims for different conditions up to a total of 400% of your policy's coverage.
● We pay 100% of your policy's coverage if you are diagnosed with a late stage critical condition, for example, Stage 4 cancer.
● We pay 50% of your policy's coverage for up to 4 different early stage conditions (up to a maximum of RM200,000 per lifetime), for example, carcinoma in situ (a group of abnormal cells that may go on to become cancer).
● You can claim for the same condition, if it progresses up to 100% of your policy's coverage.
● You can claim twice (although there is a waiting period) for different cancers, heart attacks or strokes if they have different root causes, so we pay up to 200% of your coverage.
You can also claim 20% of your policy 's coverage for severe diabetes complications, rheumatoid arthritis or a knee or hip replacement up to a RM100,000 lifetime limit. This will not affect the amount you can claim for other conditions.
Learn more about the critical illness categories that we cover in your preferred language.
Download our product leaflet in your preferred language for more details on the plan's coverage.
About your plan
How much does it cost (your premium)?

Minimum insurance premium for:

Children (before birth to age 18 years old) is RM50 per month
Adults (age 19 to 70 years old) is RM100 per month

Insurance premium will vary according to the amount of coverage, age, gender and smoker status.

How long will I need to pay premiums?

You pay premiums for as long as you have your plan in force.

How long does the coverage last?

Choose to stop your policy at age 60, 70, 80, 90 or 100 years old.

How old must the life assured (the person covered by the policy) be when the policy starts?

Before birth: After 13 weeks into pregnancy.
After birth: Age 1 – 70 years old.

What's the minimum amount of coverage?

RM10,000

What's the maximum life coverage?

Our underwriters decide this, depending on your circumstances.

All ages in this table are age next birthday (ANB)
Important notes
Key information and disclaimers.
PRUMy Critical Care is a solution offered using our product, PRUWith You as its basic plan and Total Multi Crisis Care as the main critical illness rider.

Please note that the package here consists of components that can be bought separately and you are not obligated to select all components of this package.

This content contains only a brief description of the product and is not exhaustive. You are advised to refer to Prudential Assurance Malaysia Berhad (PAMB)'s Brochure, Product Disclosure Sheet, Product / Sales Illustration, Fund Fact Sheet (if any), and the consumer education booklet on Life Insurance, Investment-Linked Insurance, Personal Accident Insurance, and Medical and Health Insurance before purchasing the plan, and to refer to the terms and conditions in the policy document for details of the features and benefits, exclusions and waiting periods under the policy.

This product comes with Extension of Coverage Term to extend the term of basic plan up to the Policy Anniversary of Life Assured's age 100. For rider(s), if applicable, the rider's term will be extended up to the Policy Anniversary of Life Assured's age 100 or the rider's maximum coverage term, whichever is earlier. Unless you request to disable the Extension of Coverage Term, your policy will be auto extended as long as it has sufficient value of units to be deducted to pay for the relevant charges, fees and taxes during the extended term. To ensure sufficient value of units, additional premium is likely required during the extended term. During the extended coverage term, the coverage provided by the basic plan and rider(s) (if applicable) will remain the same.
PLEASE NOTE THAT THIS IS AN INSURANCE PRODUCT THAT IS TIED TO THE PERFORMANCE OF THE UNDERLYING ASSETS, AND IS NOT A PURE INVESTMENT PRODUCT SUCH AS UNIT TRUSTS.