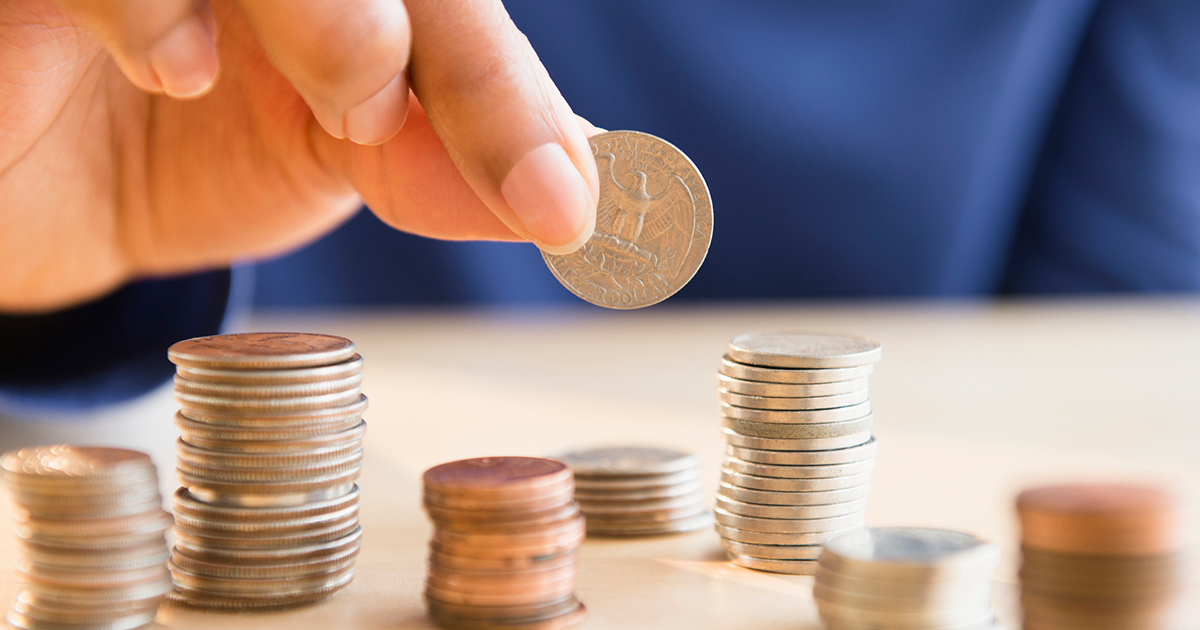 Esther Wong, Chief Investment Officer at Prudential Assurance Malaysia Berhad provides her insights on how diversifying your portfolio can make your investment plans more resilient during these extraordinary times.
The Covid-19 pandemic has given rise to an unprecedented environment for global markets, serving as a wake-up call for investors and financial advisors worldwide.
In 2020, due to Covid-19 induced volatility we witnessed high stock markets volatility across the world, swinging from high in the early part of the year then plunging to their lowest in decades before retracing back.
With many economic sectors facing disruptions differently and unevenly, unlike any seen in recent memory, I believe diversifying one's portfolio has become even more critical for investors to maintain financial stability and protect themselves from inevitable market setbacks.
Diversifying portfolios
Building a diversified portfolio takes significant time and effort, with considerable research needed to evaluate risks and predict market trends.
Diversification is key to maximising returns while reducing risks by allocating investments across multiple markets or asset classes, particularly in a volatile environment where countries have been impacted by the Covid-19 crisis differently and have taken different measures to tackle it.
As a result, the return patterns of domestic and global investments are expected to vary due to dissimilarities in economic and market forces. From the risk-return perspective, diversification will lead to long-term benefits by reducing the impact of market volatility.
A geographically diversified portfolio will help sustain investments in the current VUCA (Volatile, Uncertain, Complex, Ambiguous) environment and mitigate country specific risks.
Country risk refers to the uncertainty associated with investing in a particular country, and more specifically the degree to which that uncertainty - including political, economic, exchange-rate, or technological influences - could lead to losses for investors. In 2018, the return of the MSCI AC World Equity Index was 26.6% as opposed to the benchmark FBM KLCI index's loss of 6.02%.
Global diversification enables investors to tap into investment opportunities in various markets and economic cycles to enhance potential returns over the long term.
Investment appetites
While global diversification does not mean investing solely in the domestic market entails greater risk, building a portfolio that includes several asset classes and geographical exposures is known to do better while balancing the risks in the long run.
Depending on one's risk appetite, one could spread investments evenly or favour certain asset classes in global or domestic markets.
More aggressive investors could consider investing - complemented with a hedging strategy - in both Malaysian equities and global equities, or solely in the latter.
Investors with a more moderate risk appetite who are looking for a well-diversified portfolio could consider funds that include multiple asset classes of equities and bonds from both local and global markets.
Yet, in my experience, diversified investments are in no way a source of guaranteed income, and there will always be risks when one invests; which is why it is critical to get sound expert advice to understand the dynamic of risks versus returns.
For some, the optimal way to achieve global diversification is by investing in specific funds that provide access to a broad range of international investments managed by professional fund managers.
Many organisations like Prudential offer these diversified funds for potential investors to select based on their risk tolerances. These objectives can also be achieved with investment-linked plans (ILPs).
How an investment-linked insurance plan work
An investment-linked fund is tied to an investment-linked insurance product, hence, unlike a unit trust it is not a pure investment fund. Instead, an ILP combines life insurance coverage and an investment component, with its returns based on its sub-funds' performance.
As with any investment plan, when considering investing in an ILP, it is essential to select the right plan based on one's investment objectives and risk appetite.
ILPs also allow top-ups and partial withdrawals while most regular premium ILPs accommodate to variations in the insurance coverage as customer's needs change over time.
In general, customers tend to value ILPs because of their flexibility as they allow them to adjust their investment portfolios by switching between sub-funds according to their financial needs.
Take Prudential's PRULink Funds for example – Prudential Assurance Malaysia Bhd recently launched three new specialised funds invested in domestic and/or global equity and/or bond markets that cater to various preferences and risk profiles, allowing one to grow one's assets through long-term growth.
Discerning customers will also be glad to know that Prudential applies sustainable investing strategies for local equity investments, where ESG – environment, social and governance – are considered in the investment decision-making process.
Bottom Line
Ultimately, knowing one's risk tolerance will drive how one invests. Whether one has the time and leeway to invest aggressively or conservatively, I believe that diversifying one's investment through specialised funds like what Prudential has introduced is an essential first step towards mitigating risks – especially during uncertain times – while still aiming for maximal profits. You can speak to our Prudential wealth planner to diversify your investment plans during this challenging period.
This article was first published in Focus Malaysia. https://focusmalaysia.my/opinion/global-diversification-to-weather-the-covid-19-crisis/

Sources:
https://urldefense.proofpoint.com/v2/url?u=https-3A__www.prudential.com.my_en_products-2Dwealth_savings-2Dinvestment_&d=DwMFAg&c=qwStF0e4-YFyvjCeML3ehA&r=I_nxaZRih3z879oOLTwG9f0MbWA6phNa7EB0N2ZTY3k&m=pJojsPIGLOLgm6bqZwpE4W_JaKJMjzOeyAM2f2kOdHA&s=fyvCY47k7c2s48yMco-eCAk5f0nHtKyJk0vdnjYXZUY&e=
https://www.msci.com/documents/10199/a71b65b5-d0ea-4b5c-a709-24b1213bc3c5