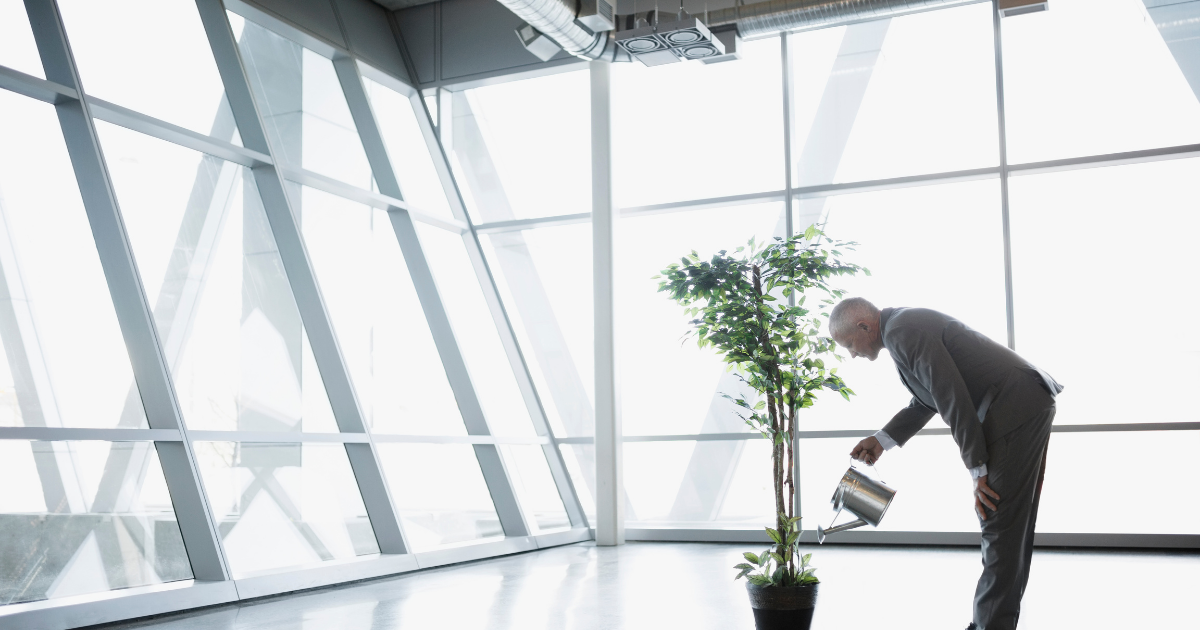 Ever since the pandemic happened and affected the world economy, talks about financial literacy have been circulating in the media more frequently, given that this challenging situation involved livelihoods and the critical need for people to have sufficient savings to survive rainy days.
According to a study from Financial Education Network conducted before the pandemic, one in three Malaysians has low confidence in their financial knowledge and planning. 52% of Malaysians do not have sufficient emergency funds set aside to cope with unexpected events and almost half of Malaysians are not confident in having enough savings for retirement. This makes it difficult for many Malaysians when they are faced with unexpected life events, as their finances will be greatly impacted.
This circumstance particularly points to schoolchildren and families from low-income households, or more commonly known as the underserved communities who have become more vulnerable economically - which is why financial literacy is greatly needed especially during this challenging period of time.
Since 2014, Prudential Assurance Malaysia Berhad (PAMB) strives to build financial resilience starting with children and extending it to the underprivileged groups in the hopes of assisting them to get the most out of life. As an insurer in the life business, financial education is an agenda very close to our hearts and has always been a key pillar in Prudential's community investment programmes alongside financial protection and disaster preparedness and recovery.
Financial Education Programme To Be Introduced in Early Childhood Education
The start of a person's financial literacy journey is undeniably important to their financial successes in the future. Learning the fundamental basics of financial prowess begins with kids saving up allowances, controlling impulsive buys, finding ways to make money through chores, etc. Having the proper skills and knowledge on what to do with money and how to use it wisely at a young age are keys to a good financial grasp for the future.
Results from a major research conducted across Asia in 2011 by Prudential Corporation Asia (PCA) on financial literacy in children reflected that only 13 percent of parents believe their children possessed good money management skills, though 95 percent of parents think it is relatively crucial to learn and harness this skill.
Following the findings of this research and realising the importance of early financial education, we immediately addressed the needs of the community by launching a few financial education programmes to provide financial protection for children. One of the programmes being launched was our Cha-Ching Financial Education partnering with Cartoon Network. This programme consists of a series of three-minute music videos featuring six lively characters in 2014. We jumped on this opportunity to educate children with basic money management concepts imbued with positive values and attitudes (Earn, Save, Spend and Donate).
With access to relevant financial education contents, Prudential Assurance Malaysia Berhad seized the opportunity to bring this programme to Malaysia with the hopes to elevate financial literacy within children in Malaysia.
Empowering Financial Freedom Within B40 Communities
Financial protection and freedom begins with awareness and knowledge. People must be empowered with the knowledge and tools to make informed financial decisions.
Through our flagship corporate responsibility programme, PRUKasih, we provide temporary financial relief to urban low-income households (LIHs) and handicapped individuals as one of the many ways in assisting Malaysians to achieve financial freedom and peace of mind. The pandemic has shed light into the lack of financial literacy, and with more Malaysians dealing with financial difficulties, financial education is seen more important now than ever. We ran a survey with our PRUKasih communities and 74% of respondents face financial challenges in providing for their family due to loss of income and unsettled debts.
With these insights in mind, we expanded PRUKasih from only providing financial protection to communities, to driving the community's awareness on the importance of financial planning. Yayasan Generasi Gemilang (YGG) has been our strategic partner from day one when we started our financial education programmes under PRUKasih.
Identifying the Right Solutions by Embracing the New Normal
The implementation of the financial education programme is not without its challenges especially when social distancing is required. Fortunately, we are adequately prepared to anticipate such challenges and to overcome the necessary obstacles to make this initiative a realisation, and we are still able to achieve positive results and feedback when most of our usual classes are forced to be conducted remotely with a more targeted number of participants in an online classroom. The financial education programme thus far has benefited 217 participants from B40 communities.
To prove its success, we conducted a pre and post survey to assess the behaviour and knowledge of the participants. According to the aforementioned survey analysis, the financial behaviours were improved by 63%, where the majority of the participants gained a better understanding of the direct impact of financial management in improving their livelihoods.
83% improvement in the participants' financial knowledge, which means that they will make smarter choices in their future spending.

26% of the participants said that the most beneficial topic for them is 'Responsible Financial'.
Combining forces with relevant organisations to achieve sustainability
To build financial resilience, one must have the knowledge and resources to smart financial planning which many in low-income communities do not have access to. Prudential's commitment is to provide focused and practical support to local communities, and we do it best with partners who share the same vision as us and have the relevant knowledge and expertise.
Together with YGG, we provide financial education to individual claimants and guide claimants on how best to use the claim payout. We are also working closely with YGG and Junior Achievement to provide financial education programmes to Primary (Cha-Ching) and secondary (Duit Right) students.
To help us with the endeavour to promote adult financial literacy, we partnered with the Credit Counselling and Debt Management Agency (AKPK) to run 23 financial education sessions for 35 PRUKasih communities this year - recognising this as a crucial steppingstone for lower-income households to lead a meaningful life free from financial burden and able to withstand changes in life circumstances. More than 2,300 individuals are expected to benefit from this programme which covers various financial topics such as budgeting, planning, protection, and emergency funds.
With these congregated financial education programmes, we at Prudential aspire to empower our community to be more financially resilient to help them create a better tomorrow.
Find out more about our initiatives on financial literacy here.