Newsroom - Press Release
Prudential Honouring Its Promise to Help Underserved Communities Get the Most Out of Life
Prudential Assurance Malaysia Berhad helps impacted communities with financial protection and food relief during the pandemic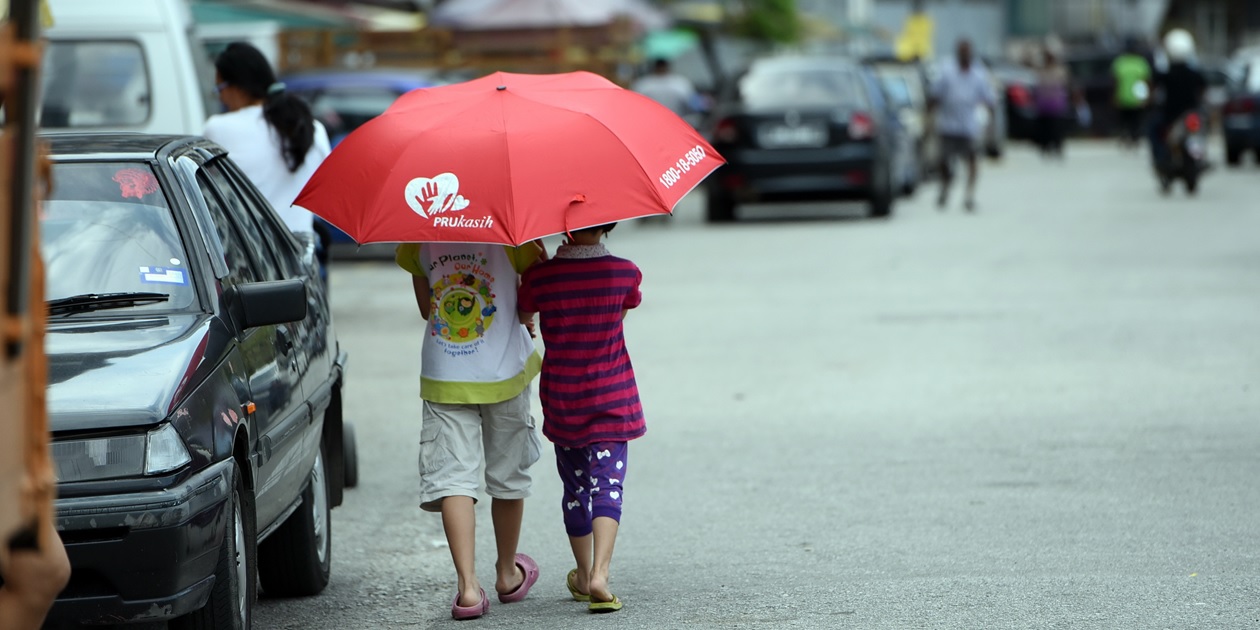 KUALA LUMPUR, 11 November 2021 - Guided by its purpose to help people get the most out of life, Prudential Assurance Malaysia Berhad (PAMB) has been helping the underserved communities in the areas of financial protection and financial education since 2011. When the pandemic hit, PAMB expanded its financial protection plan to cover claims relating to Covid-19 to these communities as well by providing temporary financial relief through PRUKasih, its sponsored financial protection plan.
Established since 2011, PRUKasih has helped to uplift the lives of these communities to support the Government's initiative in improving the lives of the urban low-income households in Malaysia. The temporary financial relief has helped breadwinners who were unable to earn income due to accident, illness or death. When Covid-19 struck, PAMB continued to go beyond by committing to support the community claims (both normal and Covid-19 claims) till the end of 2021, despite reaching PRUKasih's annual claims fund of RM5 million.
In addition, PAMB distributed food aid relief worth RM213,500 to its PRUKasih members during the Covid-19 MCO 3.0 lockdown period a few months ago. a joint effort with its sister company, Prudential BSN Takaful Berhad, benefitting a total of 1,407 families.
According to Lim Eng Seong, Chief Executive Officer of PAMB, the insurer is resolute to improve the lives of the underprivileged communities especially in this period of time when they were suddenly struck with uncertainties.
"We want to continue to help these communities during these challenging times as being affected by Covid-19 takes a huge toll not just on them, but also their family members. With that, we will continue to honour these claims till the end of this year.
"Even as the nation transitions to endemic, we hope through this initiative that it will be a solid base for these communities to get back on their feet and recover from their hardship," concluded Eng Seong.
One of the PRUKasih members from the Program Perumahan Rakyat (PPR) Kampung Baru Air Panas shared her gratitude with the PRUKasih financial protection plan, "Thanks to PRUKasih, the financial relief has helped me to cope since my husband's passing. I was able to settle all my household's expenses as my husband is no longer around."
"Initially, our family members were able to work at the start of the first lockdown, but two of them lost their job six months later. It was a tough time where food was not enough, and we had to be frugal. I was really happy when the food aid arrived; the items given were good and most importantly, it helped to put food back on the table," shared a member from the Beautiful Gate Foundation for the Disabled, one of the 35 PRUKasih communities.
For more information of PAMB and its effort with the PRUKasih Community, please visit:
https://www.prudential.com.my/en/our-company-community-investment-programmes/prukasih/