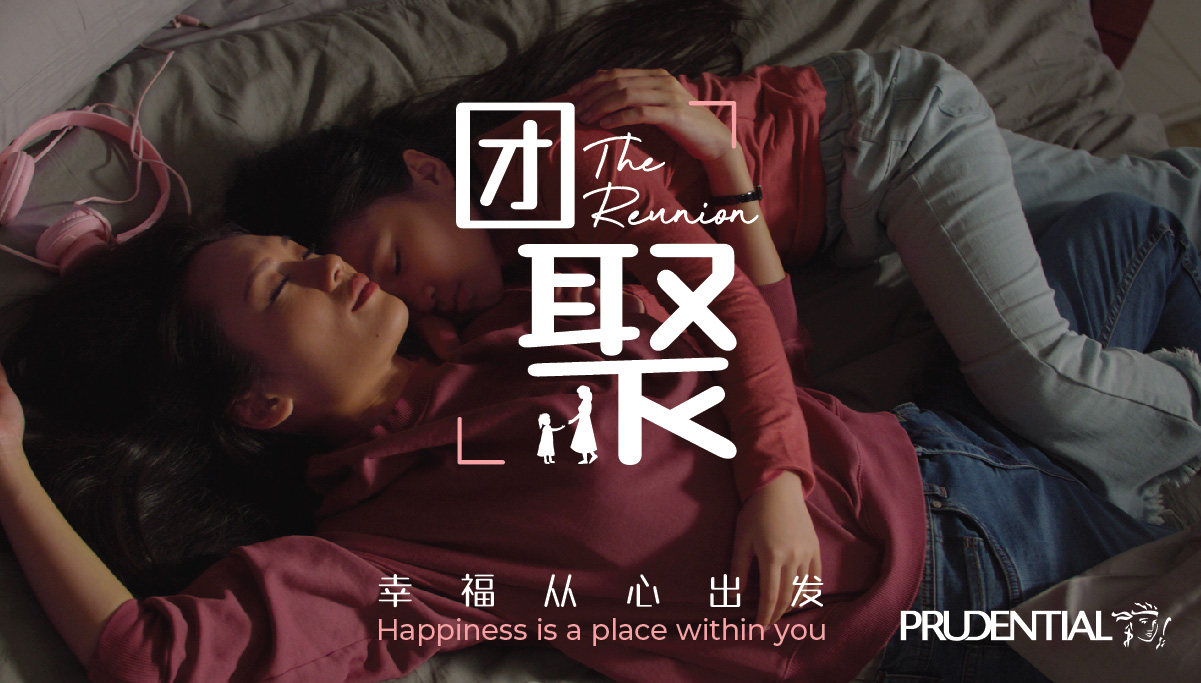 KUALA LUMPUR, 8 February 2021 – Prudential Assurance Malaysia Berhad (PAMB) has unveiled their Chinese New Year film this year titled The Reunion. It depicts a female protagonist who begins a journey of self-discovery and reconnection in the days leading up to the Chinese New Year celebrations this year.
Traditionally, one of the most important aspects of Chinese New Year is the reunion dinner – where families reunite after being mostly apart for the entire year. Reflecting the current times and following the extension of MCO 2.0, this year's CNY celebrations offer Malaysians a moment to prioritise what truly matters to them and reconnect with their own true, authentic self.
The film follows the story of a photographer struggling with her recovery from a mild stroke. In her family home, she is reminded of life's simple pleasures in an unexpected way and finds herself reuniting with her true self, ultimately discovering that true happiness can only be found within one's self.
The inspiration behind the film comes from the strength and optimism of critical illness survivors. Often, such survivors embrace a new perspective on life because they have been given a second chance to see with clarity what truly matters to them, enabling them to rediscover who they once were or even the person they were meant to be.
"Amidst the challenges Malaysians are facing, it's important to take a step back and reflect on what is truly important to them. Chinese New Year is a celebration of renewal and setting things straight. It is a time we reconnect with our relatives after a period of separation. But what if the one person you're in most need of reconnecting and reuniting to is yourself? As a brand, Prudential is about offering people second chances, and this Chinese New Year poses an opportunity of reconnection and renewal in prioritising what truly matters to them and we encourage them to do something about it," said Eric Wong, Chief Customer & Marketing Officer of PAMB.
PAMB has also launched an interactive social engagement campaign - #PRUHappyCNYMoments - which encourages Malaysians to re-live their good times and rediscover the simple joys in life.
Participants can submit their photos to the official PAMB Facebook page and stand a chance to win their share of RM10,000 e-Ang Paos. To double the chances of winning, participants can send in their submissions through "My Communities" in the Pulse by Prudential app which is available to download for free on IOS and Android devices.
The Reunion can be viewed on PAMB's YouTube channel and Facebook page.
Local singer-songwriter, Colbie Ong, brings life to the film's story of rediscovering happiness with her reworked original song, "Hope". The video can be viewed here.