Dengue Fever:
Statistics and Key Facts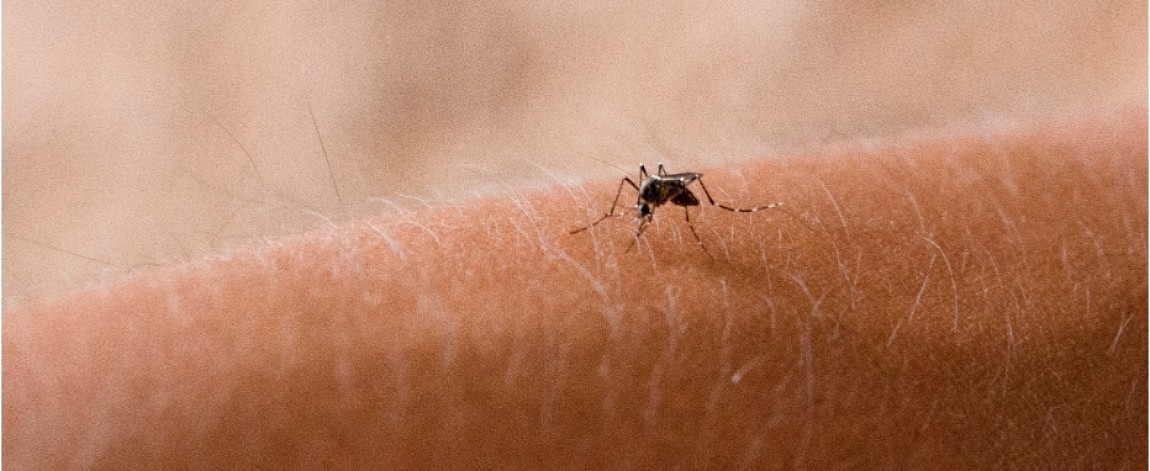 Dengue is a viral infection that is usually contracted when an individual is bitten by an infected female mosquito. There are 4 dengue virus serotypes, meaning it is possible for one person to get infected 4 times. Once an individual is infected with one type, they develop lifelong immunity to that specific serotype. However, if they are re-infected with a different serotype, they are more at risk of developing severe dengue, which can be life-threatening [1].
The WHO estimates that 390 million dengue virus infections occur every year, 70% of which are in Asia. What's most troubling is that the number of cases continue to rise annually, with 2019 being the year with the largest number of dengue cases to ever be reported globally.
Number of Reported Dengue Cases in Southeast Asian Countries in 2019
| | |
| --- | --- |
| Country | 2019 Dengue Statistics |
| Malaysia | Reported 130,101 cases (over a 60% increase from 2018) & 182 deaths in 2019. [2] |
| Indonesia | Reported more than double the number of cases in 2019 compared to 20198, with 106,000 cases & 110 deaths through October. [4] |
| Vietnam | Reported 320,702 cases (a 2.5x increase from 2018) & 52 deaths in 2019. [5] |
| Phillippines | Reported 371,717 cases & 1,407 deaths through October 2019, a 106% increase during the same period in 2018. [3] |
| Cambodia | Reported 56,000 cases through September (8x the number of cases reported during the same time period in 2018). [6] |
With many regions entering rainy season, and with warmer temperatures and increased humidity allowing vectors to flourish, keep track of prevention tips, symptoms, and treatment methods to know what to expect.
Download Pulse, and use the Dengue Alert feature to help you to stay away from dengue hotspots. You will get a heads-up on dengue outbreaks three months in advance. Based on your location, you can now know the potential outbreak zones and avoid these areas to save your money, time and most importantly, health.
References
Fact Sheet: Dengue and Severe Dengue [Internet]. World Health Organization (WHO). 2020 [cited 20 May 2020]. Available from: https://www.who.int/news-room/fact-sheets/detail/dengue-and-severe-dengue

Arumugam T. Dengue lurks in background of Covid-19 pandemic. New Straits Times [Internet]. 2020 [cited 20 May 2020];. Available from: https://www.nst.com.my/news/nation/2020/05/589995/dengue-lurks-background-covid-19-pandemic

Outbreak News Today. Philippines dengue epidemic up to 370K cases, Indonesia cases up 'drastically'. [Internet]. 2019 [cited 20 May 2020];. Available from: http://outbreaknewstoday.com/philippines-dengue-epidemic-up-to-370k-cases-indonesia-cases-up-drastically-91669/

Siegel L. Asia's hardest year for dengue fever – in pictures. The Guardian [Internet]. 2019 [cited 20 May 2020];. Available from: https://www.theguardian.com/global-development/2019/dec/30/asias-hardest-year-for-dengue-fever-in-pictures

Outbreak News Today. Vietnam reports big increase in dengue fever in 2019. [Internet]. 2020 [cited 20 May 2020];. Available from: http://outbreaknewstoday.com/vietnam-reports-big-increase-in-dengue-fever-in-2019/

Outbreak News Today. Cambodia reports dramatic increase in dengue in 2019. [Internet]. 2019 [cited 20 May 2020];. Available from: http://outbreaknewstoday.com/cambodia-reports-dramatic-increase-in-dengue-in-2019/