Product
benefits
The essential plan for your retirement.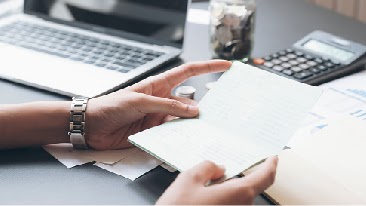 Guaranteed monthly income
Receive monthly payouts regardless of investment value.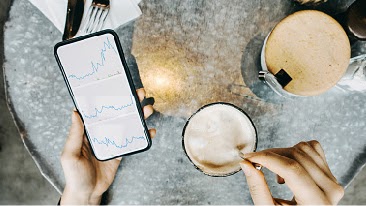 Higher guaranteed returns
Get back more than the initial premium you invested.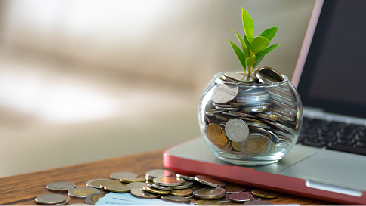 A lump sum payout when your policy matures
We pay you a lump sum of your remaining investment value upon maturity.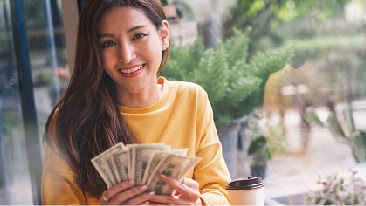 Flexible withdrawals
Withdrawals of any amount can be made at any time.
Retire the way you want
PRURetirement Growth guarantees you income and income growth according to your plans for a fulfilling retirement. It is an investment-linked plan that pays you higher guaranteed returns and allows flexible withdrawals.
If you are disabled or unfortunately pass away due to illness, this plan pays your loved ones up to 125% of your coverage or the value of your investment fund.
Learn

more
More about PRURetirement Growth
Realise your retirement dreams with monthly income and potential returns.
PRURetirement Growth is a one-off premium investment-linked plan that pays you a monthly guaranteed income and has the potential to grow in investment according to your needs. Choose how long you want to accumulate your funds and the number of years that you will receive the monthly income.
This is the plan that guarantees you higher returns for your investment and withdrawals of any amount at any time.
About your plan
| | |
| --- | --- |
| How much does it cost (your premium)? | Minimum one-off premium of RM10,000 |
| How long will I need to pay premiums? | One-off payment |
| How long does the coverage last? | Up to 90 years old |
| How old must the life assured (the person covered by the plan) be when the plan starts? | 30 – 65 years old |
| What's the minimum amount of coverage? | RM12,500, subject to a minimum one-off premium payment of RM10,000 |
| What's the maximum amount of coverage? | Our underwriters decide this, depending on your circumstances. |

All ages in this table are age next birthday (ANB)
Important notes
Key information and disclaimers.
This content contains only a brief description of the product and is not exhaustive. You are advised to refer to  Prudential Assurance Malaysia Berhad (PAMB)'s Brochure, Product Disclosure Sheet, Product / Sales Illustration, Fund Fact Sheet (if any), and the consumer education booklet on Life Insurance and Investment-Linked Insurance before purchasing the plan, and to refer to the terms and conditions in the policy document for details of the features and benefits, exclusions and waiting periods under the policy.


PLEASE NOTE THAT THIS IS AN INSURANCE PRODUCT THAT IS TIED TO THE PERFORMANCE OF THE UNDERLYING ASSETS, AND IS NOT A PURE INVESTMENT PRODUCT SUCH AS UNIT TRUSTS.