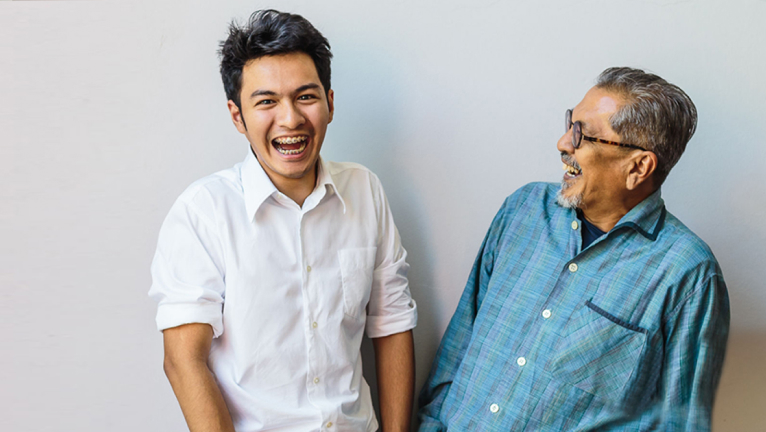 PRUGrowth
The savings and protection plan that helps you achieve your dreams as you grow.
Product
benefits
Secure your savings with the benefits of insurance coverage.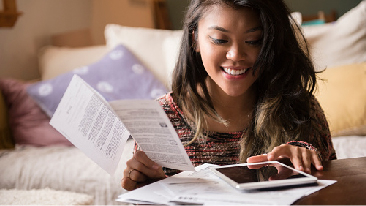 Short payment term as low as 5 years
Choose from a combination of premium payment and coverage terms.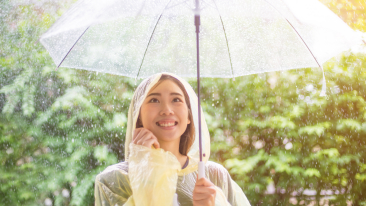 Extra coverage when you pay your premium regularly
Increase your coverage up to 288% of the coverage amount when you pay your premiums consistently.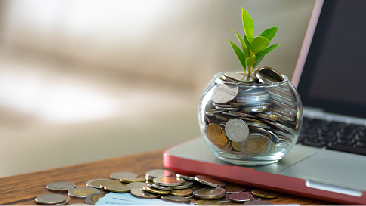 A lump sum payment plus bonuses when your plan matures
Get the total of initial coverage plus loyalty reward and bonuses, if any when your plan matures.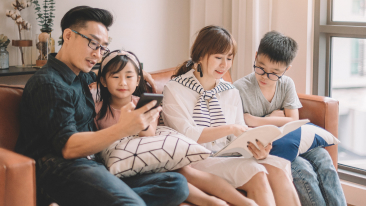 Protects your family if you become disabled or unfortunately pass away
Should the unfortunate befall you, your family will receive an insurance payout to ease their financial worries.
The saving plan that grows with you
When planning for your future, it's important to prepare yourself with savings that can help you achieve your goals. PRUGrowth is an endowment insurance plan that lets you build a career or start a family with ease by providing you the financial security you need.
When you commit to paying your premiums regularly, PRUGrowth rewards you with extra coverage and you can enjoy the flexibility to choose your preferred premium payment term and coverage term. You can also enhance your plan with optional add-ons that can benefit your loved ones along the way.
Extra

plans

You can also add extra plans to strengthen your coverage. Choose from plans that:
| | |
| --- | --- |
| Waive your premiums upon TPD, diagnosed with critical illness or unfortunately pass away: | |
Learn

more
More about PRUGrowth
The savings plan that grows with you.
PRUGrowth is a participating endowment plan that offers a combination of savings and protection. It helps you grow your savings by rewarding you with a yearly entitlement of Annual Booster, which you are securing your saving growth with Annual Booster, while enjoying the benefits of insurance coverage.
Learn more about PRUGrowth in your preferred language.
About your plan
| | |
| --- | --- |
| How long will I need to pay premiums? | 5 or 10 years |
| How long does the coverage last? | 15, 20 and 30 years (maximum up to 80 years old). |
| How old must the life assured (the person covered by the plan) be when the plan starts? | After birth: 1 – 60 years old. |
| What's the minimum amount of coverage? | RM10,000 |
| What's the maximum amount of coverage? | Our underwriters decide this, depending on your circumstances. |
All ages in this table are age next birthday (ANB)
Important notes
Key information and disclaimers.
This content contains only a brief description of the product and is not exhaustive. You are advised to refer to  Prudential Assurance Malaysia Berhad (PAMB)'s Brochure, Product Disclosure Sheet, Product / Sales Illustration, the consumer education booklet on Life Insurance, and Medical and Health Insurance before purchasing the plan, and to refer to the terms and conditions in the policy document for details of the features and benefits, exclusions and waiting periods under the policy.
Endowment Insurance Malaysia - FAQ
What is endowment insurance?
Endowment insurance policies have a savings plan together with an insurance element. It is designed to protect the savings plan in the case of premature death.
Endowment policies pay the insured a lump sum face value either upon death or at the end of the contract period. It is often used as retirement savings, education funds, or to pay one's mortgage.
What does an endowment policy cover?
Endowment policies cover similar things as traditional life insurance policies. The difference is that they have a savings component that provides you with a lump sum payout when the policy matures.
Is it worth buying an endowment plan?
Yes, endowment plans are worth buying as they are very low risk investments that can help ensure your financial future.
Additionally, they're a great investment tool for individuals who find it difficult to save to fulfill financial requirements.
What are the advantages of endowment insurance?
Some advantages of endowment insurance are:
It provides an insurance cover for the duration of the policy.

It provides a lump sum payout at the end of the policy term.

It has a dual purpose in that it is an insurance policy with long-term investment benefits.

It is low-risk investment.

It encourages long-term savings, as policy terms can range from 5 years onwards.

It allows you to enhance your policy by adding riders to your plan. For example, you can opt for additional riders, such as critical illness.

There may be additional bonuses distributed to the policy holder by the insurance company.
How to choose an endowment policy?
When purchasing an endowment policy, it's important that you understand it. Choose one with features and benefits that you comprehend.
You should also consider factors such as your income, financial needs, risk appetite, premium cost and current life stage. Talk to one of Prudential's agents for the type of endowment policy best suited for you.
Can I withdraw my endowment policy?
If you do not want to continue with the endowment policy, you can surrender it and stop paying the premiums. You may receive a sum, known as the 'surrender value', depending on your policy.
What happens at the end of an endowment policy?
You will usually get a lump sum payout when your endowment policy matures.