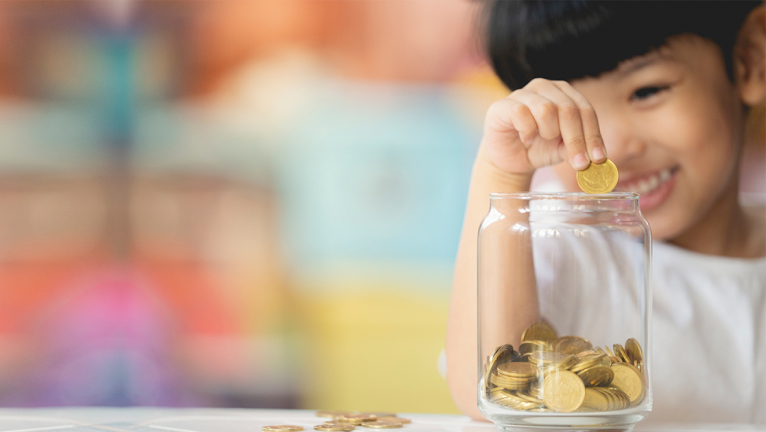 PRUSaver Kid
An investment rider to grow your child's education fund.
Product
benefits
Designed to help you accumulate your child's education fund with potential returns.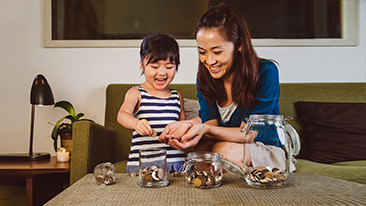 We help your child to grow his/her savings
We pay you a potential lump sum of savings that you accumulated throughout the policy period.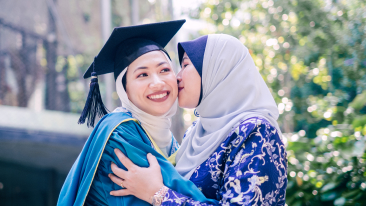 Peace of mind when your child enters tertiary education
You can choose to receive the payout anytime your child is between 18 - 25 years old.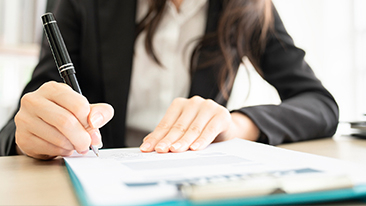 Flexibility to choose the funds you wish to invest in
Change the funds you invested in from time to time as you and your child's aspirations change.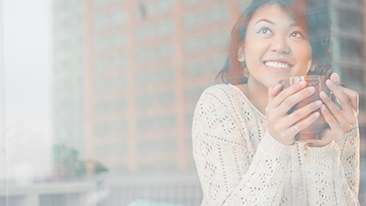 Attachable to multiple basic plans based on your needs
PRUSaver Kids is attachable to PRUWith You, PRUWealth Plus and PRUWealth Max.
It's never too early
A child's education is an important factor of their future success. Start saving as early as infancy so you can ensure they receive the very best education possible. Upon expiry of PRUSaver Kid, it will continue and be treated as premiums for PRUSaver.
Attachable to other plans, this investment rider allocates portions of your premium into investment fund(s) that will offer a payout for your child's studies.
Learn

more
More about PRUSaver Kid
Extra plan that provides a secure education fund for your child.
About your plan
How much does it cost (your premium)?

Minimum = RM 10 per month
Maximum = 5 times the total premium (excluding PRUSaver/ PRUSaver Kid)

How long will I need to pay premiums?

You pay premiums for as long as you have your plan is in force.

How old must the life assured (the person covered by the plan) be when the plan starts?

Before birth: After 14 weeks into pregnancy.
After birth: Age 1 – 18 years old.
All ages in this table are age next birthday (ANB)
Important notes
Key information and disclaimers.
This content contains only a brief description of the product and is not exhaustive. You are advised to refer to Prudential Assurance Malaysia Berhad (PAMB)'s Brochure, Product Disclosure Sheet, Sales/Product Illustration, and Fund Fact Sheet (if any), and the consumer education booklet on Life Insurance and Investment-Linked Insurance before purchasing the plan, and to refer to the terms and conditions in the policy document for details of the features and benefits, exclusions and waiting periods under the policy.