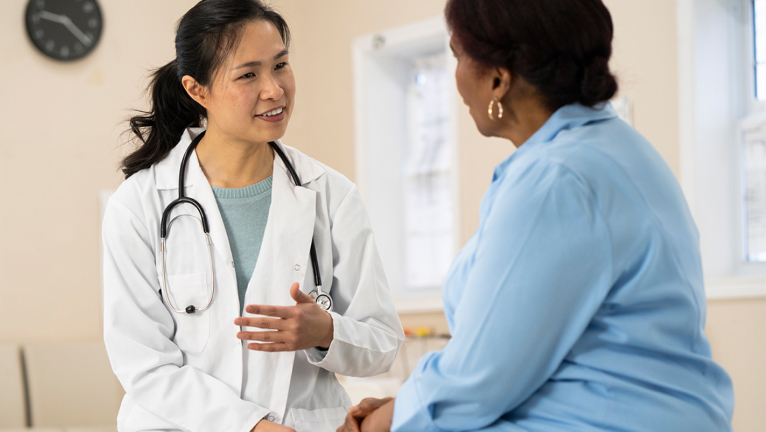 Total Multi Crisis Care
A comprehensive critical illness insurance coverage in Malaysia.
Product
benefits
A critical illness rider that supports your finances while you recover.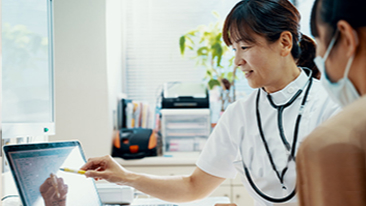 Coverage for 160 conditions
We pay you a lump sum if you get any of the 101 early critical illness conditions, 53 late critical illness conditions and 6 diabetic and joint related conditions.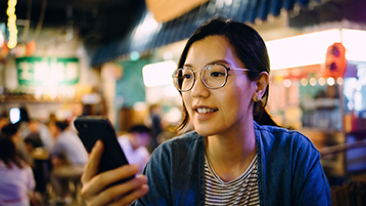 Payout exceeds coverage amount
The lump sum payment amount is up to 4x your critical illness coverage.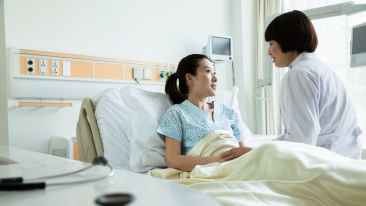 We protect your finances if your illness gets worse
We pay out for the early and later stages of critical illnesses, so you don't have to worry about being only able to claim once. For example, we pay for early AND late stage cancers.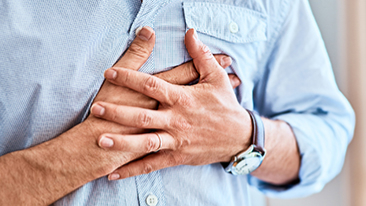 Multiple claims: You can claim twice for heart attack, stroke and cancer
These are the most common critical illnesses, but we cover you for two claims if they have different causes.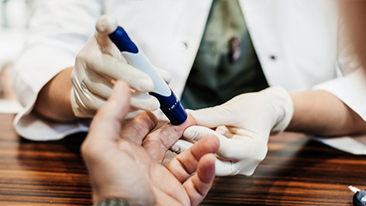 Extra coverage for diabetic and joint related conditions
We also pay you a lump sum if you have diabetes complications or a major joint replaced without affecting your plan's claim limit.
Be it early or late stage, we've got you covered

The stages in which critical illness can strike you can be unexpected. Whether you're in the early or late phase, it's crucial to be prepared so you can recover with ease. With Total Multi Crisis Care, you can get multiple claims at different stages of critical illness and receive a lump sum payout of up to 4 times of your plan's coverage amount. Check out specific benefit critical illness plans tailored to your needs, including coverage for conditions such as diabetes, cancer, and early crisis care.
Learn

more
More about Total Multi Crisis Care
Extra plan that provides comprehensive critical illness coverage.
About your plan
How much does it cost?

Please click here for full cost of insurance rates.

How long will I need to pay premiums?

The insurance charges will continue as long as your plan is in force.

How long does the coverage last?

It will be dependent on the basic plan, PRUWith You.

How old must the life assured (the person covered by the plan) be when the plan starts?

Before birth: After 13 weeks into pregnancy.
After birth: Age 1 – 70 years old.

What's the minimum amount of coverage?

RM10,000

What's the maximum life coverage?

RM2,000,000*

*Our underwriters decide this, depending on your circumstances.

All ages in this table are age next birthday (ANB)
Important notes
Key information and disclaimers.
This content contains only a brief description of the product and is not exhaustive. You are advised to refer to Prudential Assurance Malaysia Berhad (PAMB)'s Brochure, Product Disclosure Sheet, Product / Sales Illustration, Fund Fact Sheet (if any), and the consumer education booklet on Life Insurance, Investment-Linked Insurance, and Medical and Health Insurance before purchasing the plan, and to refer to the terms and conditions in the policy document for details of the features and benefits, exclusions and waiting periods under the policy.
Total Multi Crisis Care FAQ
What does the Total Multi Crisis Care insurance cover?
Total Multi Crisis Care offers critical illness coverage for cancer, major organ failure, heart, brain, infection and accident related conditions and diseases, and sensory loss. It also offers financial protection for Type 2 diabetic retinopathy surgery, Type 2 diabetic amputations, kidney failure due to severe diabetic nephropathy, apallic syndrome and poliomyelitis.
Why should you purchase the Total Multi Crisis Care rider?
This critical illness cover has several unique features including:
Comprehensive critical illness coverage that you can claim multiple times up to 400% of the rider sum assured

It allows you to claim when you are re-diagnosed with cancer, stroke and heart attack

It offers special benefits for diabetic and joint related conditions.

It covers all stages of critical illness, including late stage critical illness so that you're protected no matter what stage you're in.
How many critical illness conditions are covered under TMCC Prudential?
Prudential's Total Multi Crisis Care covers 160 conditions. Of the 160 conditions, 101 are early critical illness conditons, 53 late critical illness conditions and 6 are diabetic and joint-relatd conditions.
What is early stage critical illness?
Illnesses such as cancer, heart disease, stroke and diabetes have different levels of severity. For example, cancer in Stage 0 (carcinoma-in-situ) is when an individual has pre-cancerous cells that have not yet spread to other tissues surrounding the areas. Early stage critical illness refers to when a certain illness is still at a low level of severity. Individuals who have early stage diganosis usually have a better prognosis.
Can I claim for subsequent cancer, heart attack or stroke?
This depends on your insurance policy. Prudential's Total Multi Crisis Care allows multiple claims for certain illnesses if the subsequent condition is unrelated to the first claim.
What is a critical illness rider?
A critical illness rider is an add-on to an insurance policy that provides additional coverage for the policyholder in the event of a critical illness diagnosis. For example, Prudential's Total Multi Crisis Care can be attached to a life insurance policy, allowing the policyholder to receive a lump-sum payout if diagnosed with a critical illness.
What are the benefits of critical illness insurance?
A critical illness cover can provide financial support in the event of a critical illness diagnosis, which can help cover the costs of medical treatment, rehabilitation, and other expenses. It can also help ease the financial burden on the policyholder's family during a difficult time. Critical illnesses can occur to anyone, no matter what their age. Thus, early critical illness insurance is vital.
What is critical illness term insurance?
Critical illness term insurance is a policy that provides coverage for a specified period, typically ranging from 10 to 30 years. Suppose the policyholder is diagnosed with a critical illness during the policy term. In that case, they may be eligible to receive a lump-sum payout to help cover expenses associated with the disease.
Why is critical illness insurance important?
Critical illness insurance allows individuals who are ill to concentrate on recuperating by providing financial assistance in the following areas:
Covering the cost of medical treatment.

Paying for daily expenses, and thus, relieving the burden of having to work to make ends meet.

Financing transportation to and from treatment centres.

Paying for a retreat or vacation, providing a peaceful environment for recovery.