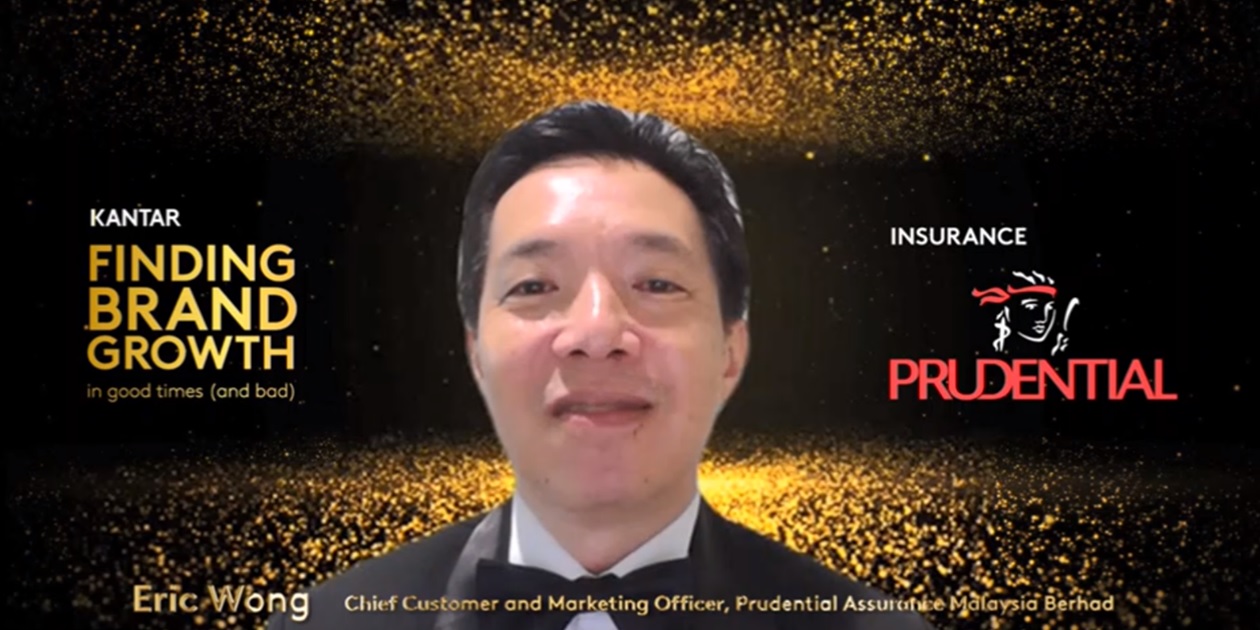 Eric Wong, Chief Customer & Marketing Officer of Prudential Assurance Malaysia Berhad during the virtual award ceremony
KUALA LUMPUR, 17 November 2021 - Prudential Assurance Malaysia Berhad (PAMB) received the Kantar Malaysia Brand Awards 2021 in the Insurance category, edging out 14 other insurers in Malaysia during the virtual awards ceremony held on 11 November 2021.
Kantar, the world's leading data, insights and consulting company awarded the victory after PAMB scored the highest points for all the three metrics that Kantar used to measure brand success - brand equity, corporate reputation, and consumer trust index. Kantar used an email survey to poll 2,000 people in Malaysia aged 18 years and above for their findings.
Eric Wong, Chief Customer & Marketing Officer of PAMB said, "On behalf of Prudential Assurance Malaysia Berhad, I am honoured and delighted to accept the Kantar Malaysia Brand Awards 2021 in the Insurance category. At Prudential, customers are at the heart of everything that we do. We listen to our customers, understand their needs, and deliver on our promise - to help them get the most out of life and live with confidence."
-END-