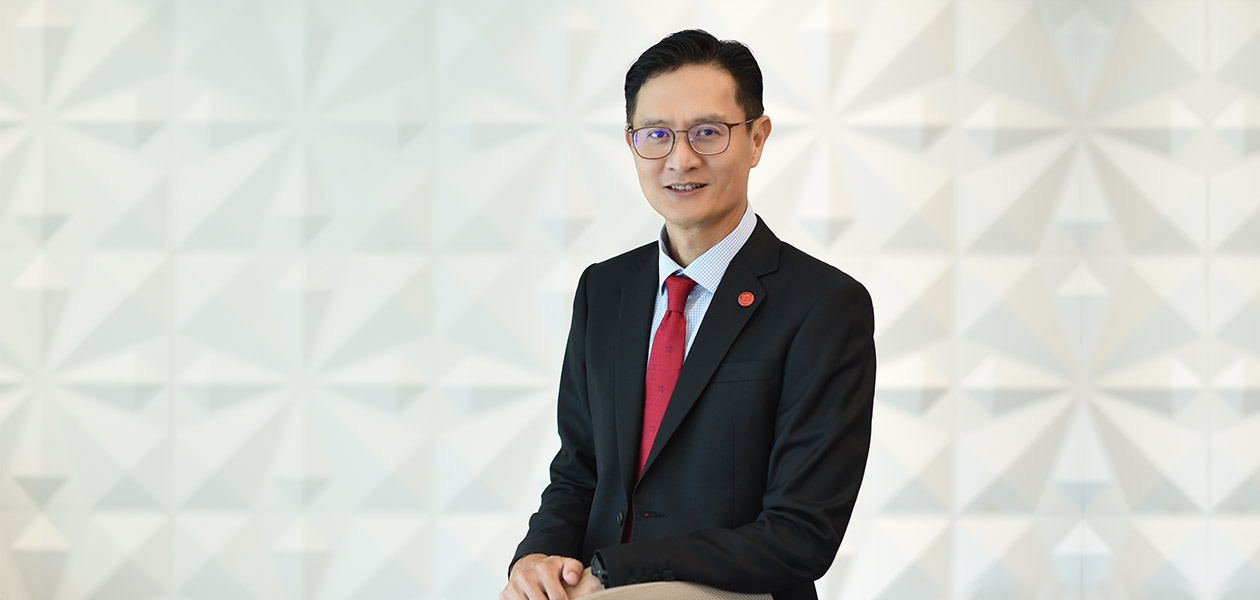 KUALA LUMPUR, 1 July 2021 – Prudential Assurance Malaysia Berhad (PAMB) today announced Lim Eng Seong as Chief Executive Officer (CEO) of its life insurance business in Malaysia.
With effect from 1 July 2021, Eng Seong will be responsible for driving Prudential's life business in Malaysia and accelerating its digital transformation to bring health and wellness solutions to more people in the country. Eng Seong succeeds Gan Leong Hin, who was PAMB's CEO for the last six years
Eng Seong who is a Malaysian, has more than 25 years of combined experience in the banking and FMCG industries. He was the former Deputy CEO of HSBC Malaysia and Executive Director of HSBC Amanah Takaful. Eng Seong reports to Nic Nicandrou, Chief Executive of Prudential Corporation Asia (PCA) and is a member of the PCA Executive Committee.
Nic Nicandrou said, "I am delighted to have Eng Seong onboard as the CEO of PAMB. Eng Seong brings with him invaluable market insights and a wealth of experience in financial services. His appointment reflects our commitment to accelerate growth in Malaysia where we have a leading life insurance business.
"I would like to thank Leong Hin for strengthening our business in Malaysia over the years, and for his leadership through the pandemic. Over the last 18 months, our employees and agents in Malaysia have demonstrated great courage and agility in meeting the challenges presented by the pandemic. They have also shown tremendous empathy to our customers by doing everything possible to support them through these difficult times.
"I am confident that under Eng Seong's leadership, our business in Malaysia will emerge stronger and attain even greater success in the coming years."
Lim Eng Seong said, "I am honoured to have the opportunity to lead this exceptional company. Prudential is a trusted brand in the country with close to 100 years of serving the evolving needs of Malaysians. I look forward to joining my colleagues to help the people in Malaysia get the most out of life by giving them the solutions they need to become healthier and wealthier."
As Prudential's longest-operating market in Asia, PAMB is a leading insurer in Malaysia supported by a 20,000-strong agency force, the largest in the country. It serves the protection, savings and investment needs of close to two million customers.
Driven by a purpose to help people get the most out of life, PAMB aims to make healthcare and financial security more accessible to more people in the country. Core to this ambition is Pulse by Prudential, an AI-powered health and wellness app, that was launched in Malaysia in 2019 with features such as health risk assessment, symptom checker and online doctor consultation. Today, Pulse has been downloaded more than 2.5 million times in Malaysia, and 26 million times across 17 markets in Asia and Africa.
-END-