PRUAll Care
Total Care Before & Beyond
A Game-Changing Plan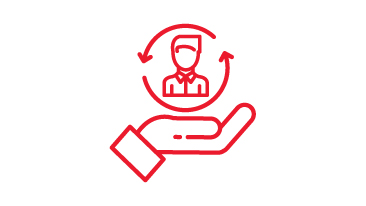 Stand strong when Serious Illness strikes with our first-of-its-kind plan, PRUAll Care which offers:
Preventive Care

Income Replacement

Serious Illness Coverage
This Serious Illness plan cares for you beyond critical illness, equipping you with additional benefits including Post Surgery Recovery, Intensive Care Support, and Mental Health Coverage.
PRUAll Care is the total package for those serious about CI.
Get back up with PRUAll Care.
Preventive Care
With consultation benefits via Pulse by Prudential app.

Symptom Checker
Get tailored analyses on your health conditions from Pulse's AI-powered chatbot.

Online Consultation
Consult a certified Doctor via Pulse by Prudential app from the comfort of your home.

Health Check
A 15-minute assessment to analyse your overall health status via Pulse.
Income Replacement
Lump sum payments and coverage.

Lump Sum Payment
Receive a lump sum amount as income replacement upon diagnosis of Serious Illness, so you can focus on recovery.

Early to Late Stage Coverage
Get comprehensive Critcial Illness coverage from early to late stage

Compassionate Benefit
Get 20% of Basic Sum assured or the surrender value, whichever is higher, in the unfortunate event of death.
Serious Illnesses
Beyond critical illness coverage.

Post Surgery Recovery Benefit
We will pay you 20% of Basic Sum Assured or up to RM25k per each event, payable 5 times per life under this benefit.

Mental Health Benefit
Receive 20% of Basic Sum Assured or up to RM100k upon diagnosis of specified conditions.

Intensive Care Support Benefit
We will pay you 20% of Basic Sum Assured or up to RM500k for 6 continuous days stay in intensive Care Unit with Essential Life Support.

Important notes
Key information and disclaimers
This content contains only a brief description of the product and is not exhaustive. You are advised to refer to  Prudential Assurance Malaysia Berhad (PAMB)'s Leaflet, Product Disclosure Sheet, Sales Illustration, and the consumer education booklet on Life Insurance and Medical & Health Insurance before purchasing the plan, and to refer to the terms and conditions in the policy document for details of the features and benefits, exclusions and waiting periods under the policy.