Cha-Ching
Financial Education
Our award-winning financial education programme for children to instill money smart skills.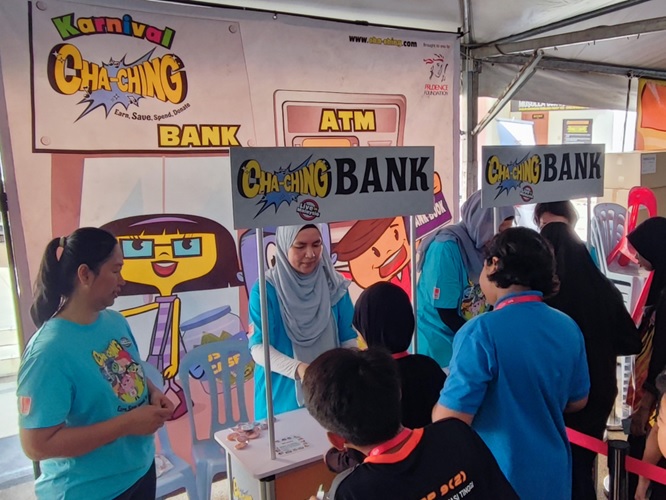 About

Cha-Ching

At its core, Cha-Ching consists of a series of three-minute music videos featuring six lively characters to help children learn about the fundamental money management concepts: Earn, Save, Spend and Donate.

The six characters in the programme are members of the Cha-Ching band, each with a different approach to money management. Cha-Ching music videos feature catchy songs with lyrics and enhanced subtitles that children can sing along to, aiding comprehension and retention.

The episodes air on Cartoon Network, the number one children's channel in Asia, in eight markets: Hong Kong, Indonesia, Taiwan, Malaysia, the Philippines, Singapore, Thailand and Vietnam.
Cha-Ching
programmes
In Malaysia, the Cha-Ching programme is executed in two different methods: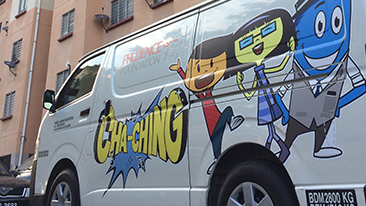 Karnival Cha-Ching
A large-scale community or school-based event that aims to introduce money management concepts to primary school students aged between 7–12. This programme is uniquely designed to provide opportunities for students to learn four concepts of money management; Earn, Save, Spend & Donate through engaging game stations for experiential learning.

Cha-Ching curriculum
A holistic programme that provides structured lesson plans for teachers to educate primary school children on the fundamentals of money management. It consists of six 45-minute modular sessions for students in Primary Two to Six. Each session is taught through active and hands-on learning that allows students to test the knowledge they have acquired.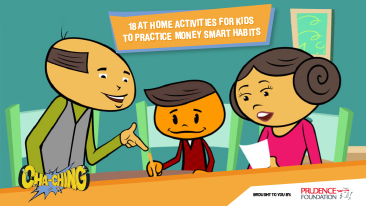 Cha-Ching Kid$ at Home
Educational material for children to learn financial literacy at home. It consists of four parent guides that are available for download on the
Cha-Ching website
, designed to be viewed online or printed out. Each guide includes a link to a Cha-Ching music video, key topics for discussion and activities on Earn, Save, Spend and Donate.
Our impact

at a glance
| | | | | | |
| --- | --- | --- | --- | --- | --- |
| Year | 2018 | 2019 | 2020 | 2021 | 2022 |
| Cha-Ching | 33,043 | 36,286 | 31,444 | 27,643 | 16,438 |
| Schools Reached | 280 | 273 | 388 | 325 | 361 |
In support of