Health in your hands
Access your state of health with a quick 15 minutes general assessment.
Start by answering a series of questions relevant to your health.

Generate a 3D anatomical view of your body that will display your current conditions based on relevant organs.

Get health information and statistical likelihood of certain diseases and or conditions that may occur in the near future.

Get insights of your body and suggestions to improve your well-being.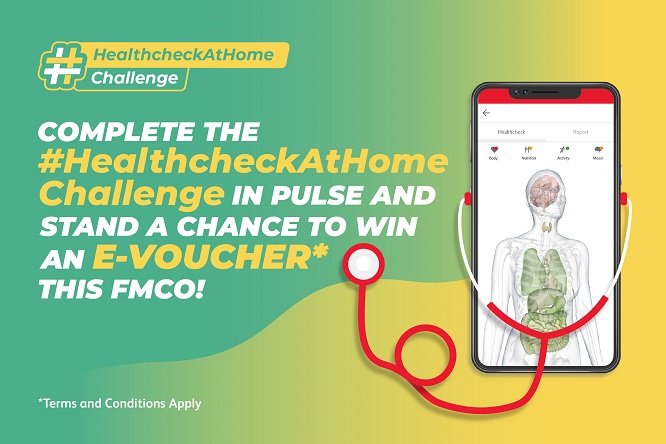 Join the #HealthcheckAtHome Challenge Now
Share a screenshot of your Digital Twin in the "Live Happy" community after completing the full health assessment in Pulse to win an e-voucher this FMCO. Let's get healthier and be rewarded while you do your part to stay home safely.
Find out how